BELL SCHEDULE (Part 2): Students, staff adjust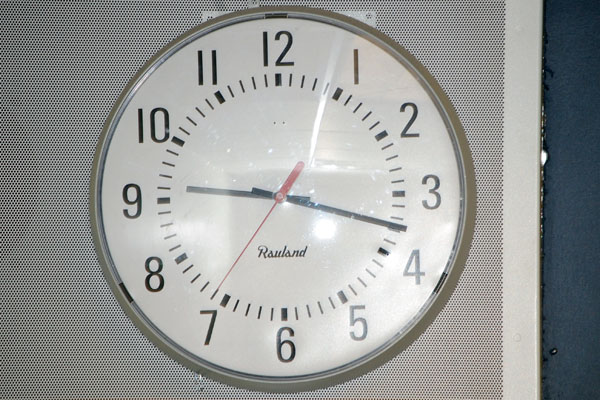 The new semester ushered in a newly redesigned bell schedule.
For years, each class has averaged out to be roughly 52 minutes long with fourth hour being 57 minutes due to lunch. Now first hour and seventh hour have increased in time compared to the rest of the classes. First period is now 55 minutes long to accommodate for the morning announcements, and seventh is now 53 minutes long to accommodate the afternoon announcements. All the other classes, apart from lunch, lost time and are now 50 minutes long.
"I understand the concern for lost instructional time [that led to extending first and seventh period]," said Social Studies teacher Mark Gouwens.
Still, Gouwens noted that the change is not without consequence.
"I think it is kind of a slippery slope because, yes, we added minutes to first and seventh hour but took away minutes from second through sixth," said Gouwens.
Although a few minutes does not seem like much, over the course of a school year that can add up to a lot of lost class time. However, how much can a minute really affect a class?
Loading ...
"I appreciate the extra instructional time for my first and seventh hours," said Math Teacher Geoff Geltner.
The purpose of originally having both morning and afternoon announcements was to accommodate for students who missed one of these classes due to early release or late start. While the early release/late start program was curtailed last year, it has been reinstated this year.
Have students been impacted by the new schedule?  How are they feeling?
"The morning class does not deserve extra minutes, but it does not truly affect me," said junior Sean Pruett-Jones.
Whether it has been much ado about nothing or a major schedule shift, the new bell schedule is not going anywhere.  Students can expect to follow the new schedule through the end of the school year at least.