Prom not going anywhere
Location set at the Intercontinental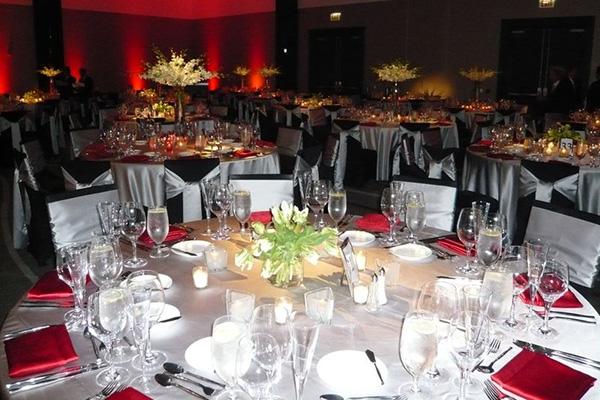 While many people identify weddings as the most important day in their lives, for students, Prom can run a close second.  An opportunity to get dressed up and look nice, one of the best parts of Prom is that it has historically been at a new location just about every year with new decorations and new themes.
Not any more.
Starting this year, Prom will be held anually at a fixed location.  According to Junior Class Sponsor Jenna Osburn, Prom will now be hosted at the Loews Chicago O'Hare Hotel, also known as the Interncontinental Chicago O'Hare Hotel.  This was the same location where Prom was hosted during the 2013-14 school year.
Osburn said, "Class officers in the past have spent years to get a nice prom and having a set location will save time in the future."
Last year's choice did cause complaints among some students.  Some felt the venue was not big enough.  Others worried that the food was served too quickly, leaving little time to dance.
Senior Konrad Kroczynski said, "Prom was way too short, but they had good and a friendly atmosphere."
Osburn, however, heard differently from the student reaction she found.
"[The students] felt like it was a really good Prom," she said.  "The food was well-liked by the majority of people."
Osburn also noted that having a fixed location would save a lot of time for class officers.
"All the free time saved from having a fixed location would be spent on the theme of the Prom itself and making sure the decorations are really nice," Osburn said.
The class officers also have their opinion on this.
Junior class President Keri Burke said, "I feel good about the location in some ways, [but] it's going to get old after a few years."
Burke agreed with Osburn's opinion about how the time saved from looking for Prom locations would be used.
"With all of our free time," Burke said, "We will spend more time decorating and working on the theme."
Despite the similar location, Burke believes Prom will still be unique for this year's students.
"Expect it to be different than normal," Burke said.
Assistant Principal John Passarella offered a different rationale for the change.
"One major reason why we [made the change] is because of security," Passarella said.  He indicated that, while many of the venues in the past were beautiful and offered high quality food, security for the event had sometimes been a nightmare.
"Museums have no doors, and kids could room around three floors and a bunch of strangers would be walking around," he said.
Passarella did note that finances played some part in the decision.  He suggested that, if RB continued to use the same location year after year, the hotel might be more inclined to provide a discount.  However, money was not the driving factor.
"It's not the venue that makes Prom memorable," Passarella said, "It's the people.  Yes, the venue is nice, but it's the people who are there and all the little things that make it nice."
Still, Passarella said that the administration will keep its ears open to the students and their feedback.
"I would love to hear all the suggestions," Passarella said.
Still, at this point, Prom's fixed location at the Intercontinental will be in place for the forseeable future.