Senior Goodbye: Katie Maxwell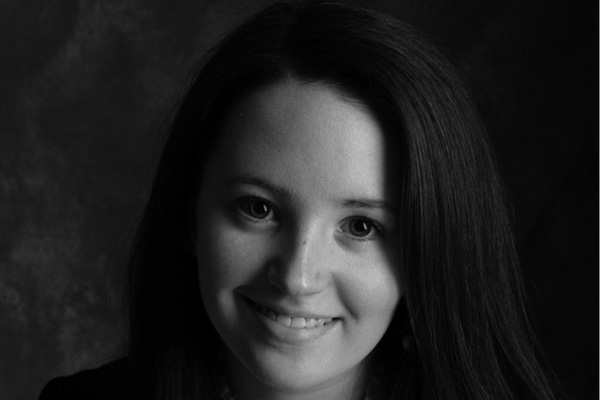 It is so hard to imagine that I am graduating in a few days and this is the last piece I will ever write as a reporter for the Clarion. I cannot believe my time as a high schooler is up, and honestly, I have mixed feelings about graduating.
On one hand, I am extremely excited to be moving on to college, which has amazing opportunities waiting for me. It's time for me to move on to greater adventures and expand my horizons. However, I still feel like there are many things that feel unfinished. I would like to leave this place with a sense of closure, but maybe some things are meant to be left incomplete.
Clarion has done an excellent job this year and deserves both the NSPA Online Pacemaker and CSPA Gold Circle Awards. We really worked as a cohesive, thoughtful, and brave team and our success couldn't have happened without the extraordinary support and dedication from our sponsor Daniel Mancoff. Without him, I also wouldn't have joined Clarion and therefore would not have had the amazing opportunity to be last year's Media Editor and this year's Editor-in-Chief.
My journey as EIC was in some ways what I expected; I accomplished a clearly defined goal to create a stronger, more cohesive, and efficient paper through team building activities, reorganization of the staff's structure through the implementation of a beat system, and the integration of better quality media.  However, my tenure also became controversial. During the spring semester, the staff, particularly the editors, were faced with a censorship dilemma causing a community uproar upon the publication of the story.  It was challenging, but I was proud of how we as a staff worked through such a divisive issue. It exposed me to professionalism and thoughtful reasoning, and I believe it ultimately made Clarion an even more professional publication. Rebecca Rusiecki, who is next year's EIC, will ensure that Clarion continues to be an influential paper and will bring her own, excellent perspective to the position. Although educational, I hope she and future staffers will not be faced with a similar challenge, as it was both "a blessing and a curse."
I also have to thank Mancoff for being an excellent SEE Team teacher who challenged my perspectives and, in conjunction with Science teachers Jame Holt and David Monti and former Math teacher Jennifer Waldock, sparked within me a passion for environmentalism. This passion propelled me to pursue the field during high school and now into college. I plan to study a combination of environmental science and German. I may also incorporate law or economics into my studies.
I also must thank Patricia Reaves, who has been my German teacher throughout high school. She, too, has been extremely supportive of my aspirations. Without her dedication, creativity, and flexibility, I would not have experienced such a strong curriculum inside and outside the classroom.
Best Buddies sponsors Mari Mortensen and Dawn Soprych also deserve my utmost gratitude. The club would not be able to function without their creative and effective leadership. Personally, they have been wonderful mentors and confidants for me, and I cannot thank them enough for giving me the opportunity to grow as an executive board member and as a peer buddy. My experience with Best Buddies is so much more than another gold star on my college applications, it has truly been life changing.
I must thank Wendy Cassens for whom I will remember the best English class ever! My AP Literature and Composition class was naturally filled with intellectual growth, but also hilarity and mentorship. Connecting The Awakening by Kate Chopin to an impromptu jam session of "Breakaway" by Kelly Clarkson is only something Cassens would do. Also, I'll never be able to forget a phrase she yelled every Friday, "Legal means of happiness; no touching!"
Kathleen Harsy and Maggie Leiteritz, as well as certain previously mentioned teachers (you know who you are!), need to be thanked for their patience and encouraging criticism of my college application essays and decision process. Thankfully, it's FINALLY over!
As I sit here and write this, I realize that all the teachers I've mentioned are dedicated and passionate about their calling. They are indicative of the excellent education Riverside Brookfield provides, and there are so many that have touched my life during my time here.
Last, but most definitely not least are my friends and family, especially my parents and my Aunt Jean. They are my best support system and advocates. Without them, I would not be the person I am today. Thank you for loving me and guiding me to be my best!
Graduating high school and going off to college, like most life-changing events, is rather scary. It's a moment when childhood is left behind (mostly) for a wealth of opportunities and adventures. Like many of my classmates, I will be moving out of my house next fall and the thought of leaving my family and community is both frightening and exciting at the same time. I'll miss them, but I also can't wait to start my life at St. Olaf College in Minnesota.
Goodbye RB! Thank you for the wonderful memories, the tough lessons, the fantastic friends, and the opportunities to discover and pursue my dreams.