Get up and get outside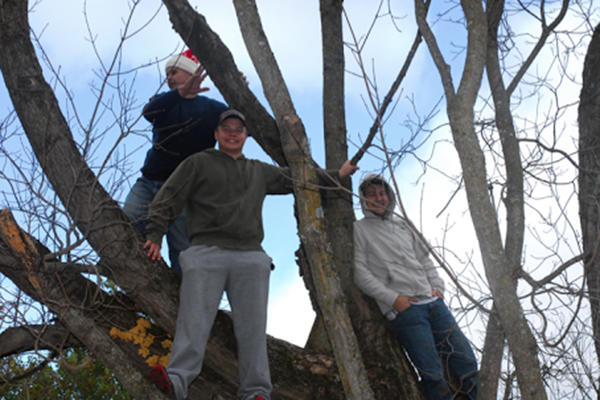 Hang on for a minute...we're trying to find some more stories you might like.

Not everyone is a fan of the outdoors, but it's really just a great place to be. Don't get me wrong, I'm not sappy, desiring to be one with nature, etc. but after a camping experience the prior weekend, I realized that it wasn't just great to be outdoors, but to be doing something different with my life.
Normally, I'm a pretty outdoorsy type of guy. I've usually been a fan of camping, (and chopping wood, making fires, usual boy stuff that is acceptable in the woods,) but in the past I was really afraid at night due to the fact I was sleeping in a canvas tent while coyotes, raccoons, and more walked around outside a thin shelter. This year I did not experience that fear, which I realized was irrational, and I enjoyed camping much more than prior years. This story isn't about camping exclusively, it's just a platform for changing up the day to day routine with an outdoors theme.
The point is, I put myself out there, doing something different. Day to day we sit in school, after school we go to sports, work, or home to do some more schoolwork. Maybe we are in a few clubs and on the weekends we hang out with friends and family. But in my personal experience, this common schedule can get repetitive and make one go stir crazy, so changing up your lifestyle is needed.
As I said, not everyone is meant for the outdoors. But give it a shot. Nature is really beautiful, and something people should appreciate and not take for granted, like we do. Plus, on the flip side, after sleeping on the ground for two nights, you appreciate your bed at least ten times more. At least. Sitting in a desk all day is something we are required to do as students, but that doesn't mean it's impossible to get out and away from the hustle and bustle of life and enjoy the beauty and awesome Earth we have been gifted.
By stepping out of my comfort zone, and hiking on a path in the middle of the night, in a really dark forest, I allowed myself to grow a little, to realize that I shouldn't let fear of the unknown (whatever was in the forest/dark being the unknown,) to keep me from enjoying what is around me.
No matter what you do, step out of your comfort zone, because when you do, that's when life becomes more interesting, and you experience changes that help you grow as a person.
About the Writer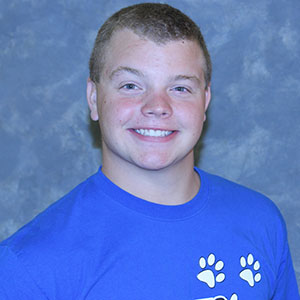 Robby Filec, Staff Reporter

They, (they being doomsayers,) were wrong. They, (the same people,) said the world was going to end in 2012. They, (yes the very same people,) did not realize that 2014-2015 would be Robby Filec's last year of Clarion, and that the world would  end a few years later than planned. Unless he can do something about it… Along with his older, vast array of super powers, he gained new powers after being pushed into radioactive waste by Niko Radicanin, (which is a long story.) These powers include the ability to stuff cupcakes whole into his mouth, quote movies excessively, and sing in the shower, which may give him an edge in saving the world from total destruction.
Robby Filec is a senior (or in 12th grade,) at Riverside Brookfield High School and obviously works on Clarion. He is the President of Student Association Exeecutive Board. He is also very active in Young Life and owns his own landscaping company. (He does free estimates for people in the Riverside Brookfield area.) Filec enjoys spending time with his family and has a younger but taller brother (Frankie,) at RB. Filec is unable to believe how fast time has flown since he wrote his first staff profile just three years ago. He is excited to make his last year in Clarion and at RB a memorable one.
He can be contacted by [email protected]