Clarion's Calls: Fantasy Football Week 7 start 'em/sit 'em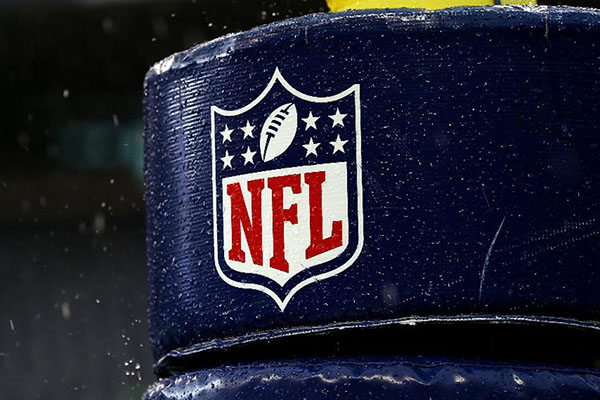 Start 'em
QB
Jameis Winston vs. 49ers
Jameis Winston is going up against one of the worst secondaries in the league. Plan on Winston having a bounce-back game.
Andy Dalton vs. the Cleveland Clowns
Although the Browns have a respectable secondary, we still have to remember that is the Browns… oh, and expect A.J. Green to put up some big numbers, too.
Matt Ryan vs. Chargers
Just think about it: Matt Ryan put up 500 yards against the Panthers, and now he has the banged up Chargers. It's a no-brainer.
HB
Jamaal Charles and Spencer Ware vs. Saints
Although Spencer Ware has had run this season, it is time for Jamaal Charles to return to his old self. Also, you have to remember that Charles is an excellent goal line back. On the other hand, Ware just rushed for 131 yards and a touchdowns on 24 carries. If you have both of them, Ware is a must start and only start Charles if you do not have a better option.
DeMarco Murray vs. Colts
This is an absolute no-brainer. DeMarco Murray is continuing to prove his doubters wrong and will continue to do so against the weak Colts defense.
Melvin Gordon vs. Falcons
Melvin Gordon is coming of his first "bad" game of the season. It was the first time he was not able to reach the endzone. He also only had 94 yards on 27 carries, and 45 of those yards came off of one carry. He has a favorable matchup this week against a weak Falcons run defense who has allowed an average of 21 fantasy points to running backs.
WR
Alshon Jeffery vs. Packers
It is obvious that Green Bay is having problems covering receivers and has been all year. Alshon is due for a big day and that will come this week. Despite his lack of effectiveness, it is fair to say that you can expect him to get a season-high in targets and maybe even score a touchdown.
Mike Evans vs. 49ers
Mike Evans is Jameis Winston's favorite target and the 49ers are just god-awful. Also, it is safe to say that Evans will see a healthy dose of targets due to the lack of a strong run-game with the absence of Doug Martin. If Evans can have 70 yards and a touchdown against the Cardinals, arguably the best secondary in the league, then he can very well repeat that and more.
Brandon Marshall vs. Ravens
Marshall put up 114 yards on eight receptions and a touchdown against Pittsburgh. He can and most likely will top that performance against the Ravens. Also, Eric Decker is on the injured reserve and can not return for eight weeks, which should cause Marshall's value to sky-rocket as long as he can remain healthy.
TE
Travis Kelce vs. Saints
New Orleans is horrible when it comes to covering tight ends and Travis Kelce is Alex Smith's favorite target. Despite Kelce's ineffectiveness against the Raiders, the Chief's passing game gets a lot stronger with the return of Jamaal Charles. Expect Kelce to put up a decent line.
Rob Gronkowski vs. Bengals
Statistically, Gronkowski's best year was back in 2012 when he was paired with Aaron Hernandez at the tight-end position. Also, Gronkowski just turned seven receptions into 162 yards and a touchdown. It's safe to say that his hamstring issue is no longer a problem.
Jordan Reed/Vernon Davis vs. Lions
I am assuming that Jordan Reed plays this game. If Reed does not play, then you can expect Vernon Davis to fill in for him. However, Jordan Reed will make a huge impact for the Redskins against a team who is atrocious at covering tight ends. If Reed does not play, start Vernon Davis!
Kyle Rudolph vs. Eagles
Kyle Rudolph will get a ton of targets if Stefon Diggs doesn't play. Actually, even if Stefon Diggs does play, Rudolph will still get a good amount of targets.
D/ST
Denver Broncos defense vs. Texans
Brock Osweiler is not that good of a quarterback and the Broncos are a really good defense. This is just a bad combination for the Texans.
Minnesota Vikings defense vs. Eagles
The absence of Lane Johnson is really hurting this Eagles offensive line. The Vikings defense is amazing and will bully this poor Eagles offense.
Kansas City Chiefs defense vs. Saints
Drew Brees plays very poorly when he is not playing at home and the Chiefs are a very good defense. Brandin Cooks is also going to have a tough time trying to get open against a very talented Chiefs secondary.
Sit 'em
QB
Carson Palmer vs. Steelers
Are all the rumors true? Is Palmer on a decline that will never end? Maybe, but he certainly will not get things turned around versus the Legion of Boom. Palmer only had 213 yards and one passing touchdown against a struggling Jets secondary.
Ryan Fitzpatrick vs. Ravens
Fitzpatrick has been absolutely terrible so far this season. He has thrown a league high 11 interceptions and has accumulated an average quarterback rating of a 47.5. You can sit him and if you need the roster space, drop him. He is the only one to blame for the Jets terrible season.
Carson Wentz vs. Vikings
The rookie has been cold lately, and his offensive line has not helped him at all. Wentz was sacked six times and was forced out of the pocket 11 times against the Redskins. Now Wentz and the Eagles offensive line has to face arguably the number one defense in the Vikings.
HB
Jordan Howard vs. Packers
Jordan Howard has had a tremendous rookie season so far. However, Ka'deem Carey has been stealing some of Howard's snaps. Even though the Packers just lost to the Cowboys and let Ezekiel Elliott rush for 157 yards on 28 carries, you have to remember that the Bears are way worse than the Cowboys. The Packers are also pretty good at stopping the run.
Mark Ingram vs. Chiefs
Mark Ingram is losing his value. He had very little of an impact on the Saints' 41 points. He is even losing his goal line and red zone snaps to John Kuhn. He only had 51 rushing yards on 16 carries. At this point, you should shop him and see what you could get out of him.
Ryan Mathews vs. Vikings
Although Mathews did have a somewhat impressive 60 yards on only nine carries, you can expect less of a production against a tough Vikings defense. If you have a half decent backup, sit Mathews.
TE
Zach Miller vs. Packers
Green Bay is looking to bounce back from a tough loss last week and there is a strong chance they do so against the 1-5 Chicago Bears. Miller has a tough matchup against one of the best defenses in the league.
Eric Ebron vs Redskins
Let's just be honest, Ebron is injury prone. He can not stay healthy and hasn't been able to since he's been in the league. Bench him if you have a reliable back up.
Coby Fleener vs. Chiefs
Coby Fleener is not very consistent with this Saints offense. Although he had a big week last week, let's leave that in the past. Sit him if you have a better option.
WR
Larry Fitzgerald vs. Seattle
Larry Fitzgerald will probably have a rough time facing a tough Seattle defense. Fitzgerald didn't do too bad versus the Jets, but don't expect anything special from him this week.
Will Fuller vs. Broncos
Fuller has been battling a hamstring injury and wasn't able to play last week. It doesn't seem as if he is going to be able to make much of an impact against a very skilled secondary.
D/ST
Cleveland Browns defense vs. Bengals
If you're wasting a roster spot on the Browns defense, you might just be insane. Why would you want anything to do with the 0-6 Browns, except for Terrelle Pryor? Drop them for any other defense available.
Chicago Bears vs. Packers
Chicago has to go up against an angry Aaron Rodgers. This can not turn out good for the injury-filled Chicago defense. Bench them if possible.
New York Jets Defense vs. Ravens
The Jets defense has been struggling all season and the Ravens offense has been pretty good. Is Darrelle Revis getting old? I think yes!
Sleepers
Adam Thielen vs. Eagles
With the absence of star-receiver Stefon Diggs, Thielen has been Sam Bradford's favorite wide receiver. He had seven receptions for 127 yards and a touchdown versus the mighty Texans defense. If Diggs is sidelined again, Thielen has the potential to have another huge game.
Giovani Bernard vs. Browns
The Browns are just about what everyone expected, if not less. They are the worst team in the league…again! Also, it is very interesting how the Bengals have used Bernard this year. He is getting touches where you would expect Jeremy Hill to. Bernard also had four receptions for 45 yards and 15 rushes for 49 yards against a tough New England defense.
Mohamed Sanu vs. Chargers
Matt Ryan seems to like to throw to Mohamed Sanu when Julio Jones is not open. He is the second best receiver on the Falcons and will continue to be more and more productive with one of the highest-scoring offenses in the league.