Call of Duty Black Ops 4 Zombies: what we can expect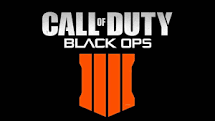 A new Call Of Duty game, Black Ops 4, is coming out this November. This is being developed by Treyarch who have given the zombies gamemode it's fame. Personally, I am a huge fan of Call Of Duty Zombies, and I am happy the series is going to continue.
Although we don't know very much about Black Ops 4's zombies experience, Treyarch listens to their fans and so it's safe to assume that a lot of what we want will be in the game. During the previous game, Black Ops 3, eight previous maps were remastered.
Treyarch made sure to include a lot fan favorite maps in Black Ops 3's DLC packs, but they seemed to have forgotten one of the most memorable and personally one of my favorites: Black Ops 2's very own "Mob Of The Dead."
Many fans were really angry at Treyarch for not remastering what can be debated as the best map ever, and Treyarch does know how much people love it.
Because of Black Ops 4 leaks and direct information, people are sure either the first DLC or the on disc map of Black Ops 4 zombies will be Mob Of The Dead Remastered. There have also been speculations of other classic maps being remastered in Black Ops 4 for the last DLC, similar to how Black Ops 3 used it's last DLC packs. Personally, I don't think Treyarch will let us down with remastering M.o.t.D.
There's also been heavy speculation that one of the least favorite zombie slayer crews might be making a return, after last appearing in the second to last DLC of Black Ops 2. People hated this crew for a variety of reasons, and Treyarch may or may not be remastering them into a better team in the maps for Black Ops 4.
That's all we've really gotten that's notable so far, so we'll just have to wait until November 2018 to find out what features and secrets this exciting game holds. Treyarch Call Of Duty games have all had amazing Call Of Duty Zombies experiences, and I have faith that Black Ops 4 will be on par or maybe even better.