Schraidt heads to state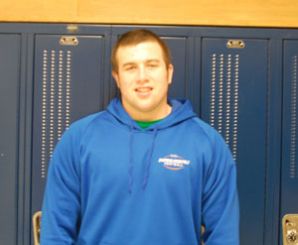 After a tough sectional meet at Lincoln-Way West the men's wrestling team only have one wrestler advance to the IHSA state meet. The meet begins this Friday down at The University of Illinois-Champaign in the assembly hall.
 Senior John Schraidt is returning to state this year for the second year in a row. Schraidt will be facing the same opponent as the last year. Jimmy Boyle ousted him last year and pinned him ending his season. Schraidt stated, "This year will be different, I'm going for revenge".
Schraidt has high hopes for the tournament; realistically he wants to place in the finals. Coach Neil Dughetti, "Schraidt is a hard worker and deserves to go down to state."