POINT: The Irish are a Team of Destiny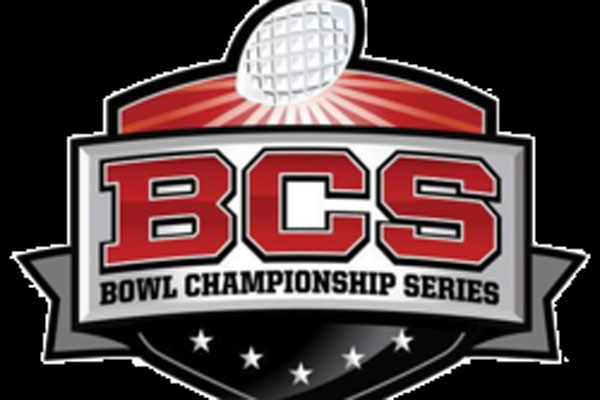 READ CAMERON KRITIKOS' COUNTER-OPINION ON THE BCS CHAMPIONSHIP
When most people think of Notre Dame football, they think of a vertically challenged leprechaun, Rudy, and a football program that thinks it's better than everyone else.  Notre Dame's refusal to join a conference, their multi-million dollar contract with NBC, and their countless traditions have resulted in a nationwide mob of Notre Dame haters who are almost more passionate about having the Irish lose than having their own team win.
For years Notre Dame has kept everyone happy, putting together season after season of mediocre records, losing games to below average teams like South Florida, Syracuse and Navy. This season however, the Irish have brought back a tradition that hasn't been seen in South Bend since 1988: winning. That's right, for the first time since your dad had a full head of hair, Notre Dame is relevant in the college football world. Not only are they relevant, they are good, really good. On November 24, Notre Dame beat USC to finish up a 12-0, undefeated season. With their win against Southern Cal, the Irish punched their ticket to the National Championship and a matchup with the defending champion Alabama.
The Irish defense, led by Heisman runner-up Manti Te'o, ranked no. 1 in the nation letting up only 10.3 points per game. Their offense, led by redshirt freshman Everett Golson, has had its ups and downs all year, but throughout the season they've shown that they can step up in the big situations. When the Irish traveled to Norman, Oklahoma to take on the Sooners, everybody was talking about how Notre Dame's mediocre offense wouldn't stand a chance against Oklahoma's stout defense. Well, Notre Dame went ahead and hung 30 on them.
Throughout the season, however, Notre Dame has played down to its competition, squeaking by Pitt in 3 OTs, and beating BYU and Purdue only by field goals. Although this is a trait that Notre Dame could live without, the experience has taught them how to win close games.  Time after time this past season, the Irish have had their backs up against the wall, and time after time they have found ways to win. When the Irish played Stanford, they were trailing for the first time all season, 10-3. They overcame adversity, battled back and won it in overtime. When Notre Dame went up against BYU, they were trailing going into the fourth quarter, but bounced back and won, 17-14.
Alabama, however, has been in few close games this season. Their first tight game came against LSU where an emotional AJ McCarron led them on a last-minute scoring drive that gave the Tide a 21-17 victory. The very next week, Alabama went up against Heisman Trophy winner Johnny Manziel, and the then 15th ranked Texas A&M. It was a tight game throughout, but with a few minutes to go Alabama was trailing 29-25, and knocking on the door of A&M's goal line. McCarron succumbed to the pressure and threw an interception inside the red zone, which led to Alabama's first loss of the season. Although The Tide did win a nail-biter of an SEC championship game against Georgia, their inability to capitalize in the big time situations—albeit rare, is uncharacteristic of a championship team.
I don't particularly like using the cliché "team of destiny", but that is certainly an accurate way to describe Notre Dame this season. When Notre Dame narrowly escaped with a win in triple overtime against Pittsburgh, it inspired most folks around the nation to dismiss the Irish in the national championship conversation. For me it did the complete opposite.
When Notre Dame was trailing 20-6 going into the fourth quarter, I'm sure there were plenty of Notre Dame haters throughout the country with huge grins of their faces thinking, 'I knew they would find a way to blow it.'  Or on the flipside of things, when Pitt was lining up to kick a 33 yard chip shot in double overtime that would end Notre Dame's undefeated season, there were certainly loads of Notre Dame fans watching in agony, as their national title hopes were about to be shredded into bits, just like every other season.
This, however, hasn't been every other season. Pitt missed the field goal, and Notre Dame went on to win in triple overtime. The Irish's uncanny, ability to win games has been the story of their season. There is something special about this Notre Dame football team, and it goes way beyond the stat line. People hate to hear it, but Notre Dame is indeed a team of destiny.
If all of that super natural mumbo-jumbo didn't touch base with you, that's okay, I'm not naïve and I know there is still a game to be played on the field, I know that just because the Irish feel like they're supposed to win doesn't mean they will. Notre Dame isn't just a team of destiny though; they are also a team that led the nation in fewest points allowed per game, and although the Irish front seven face a tough task in 'Bama's duo of voracious backs, TJ Yeldon and Eddie Lacey, ND has had the fourth best rushing defense in the nation this season and the no. 1 goal line defense in the country letting up only five touchdowns all season long, only one of which was a rushing touchdown. Not only does Notre Dame's defense prevent teams from scoring in goal to go situations, they actually send opposing rushers the opposite way. Notre Dame's opponents have a combined negative 28 yards rushing in goal to go situations. For those of you new to the sport of football, that is what we fans call, 'Really good'. The Fighting Irish's offense is facing a very difficult task, as they take on Alabama's monstrous defense, which ranked no. 2 behind the Irish in points allowed per game. With players like award winning tight end Tyler Eifert, explosive running backs Cierre Wood and Theo Riddick, and the much improved quarterback Everett Golson, Notre Dame's offense can certainly compete with Alabama's very impressive defense.
While both offenses are very good, the tale of the national championship game will be told by the defenses, and I truly believe that the Irish's defense will lead them the past Crimson Tide. Notre Dame will capture that ever so elusive national title which the Fighting Irish have been searching for since 1988, and on January 7, 2013 Notre Dame will hoist the crystal football, and they will be national champions.
My pick: Notre Dame 17, Alabama 13