SLIDESHOW: Girls' volleyball
Hang on for a minute...we're trying to find some more stories you might like.

Girls' volleyball season is in swing.  Take a look at some highlights from a recent match.
About the Contributor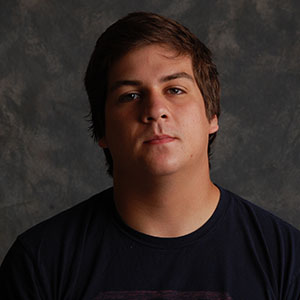 Nick Cundari, Staff Reporter

Nick had simple beginnings in the rural town of Greenfield, Illinois. When he wasn't helping tend to his father's cow  herd, he spent most of his time teaching the local children Latin. By the age of 11 he was nationally respected and tried running for President even though his age was a major issue. After a very close loss to Barack Obama, he decided to turn his focus to learning  how to fly. His first thought was to learn the art of flying a plane. But, after many weeks of trial and failure, he decided to jump off the roof of his house and flap his arms. To the amazement of himself and every single on-looker, he actually took flight, and flew for 7 miles before landing in a cornfield to take a much needed nap.
When  Nick isn't soaring through the sky like a bald eagle, he enjoys spending most of his time at home. He plays in a band and enjoys comedy and horror movies. With much excitement, Nick is starting his 8th season of playing football. Being a rather large person, he plays Offensive and Defensive line and can't wait for the season to commence. Along with playing football, Nick is also a member of the school club Best Buddies.
If you would like to reach Nick, he is available at [email protected]