Triumphant tumbling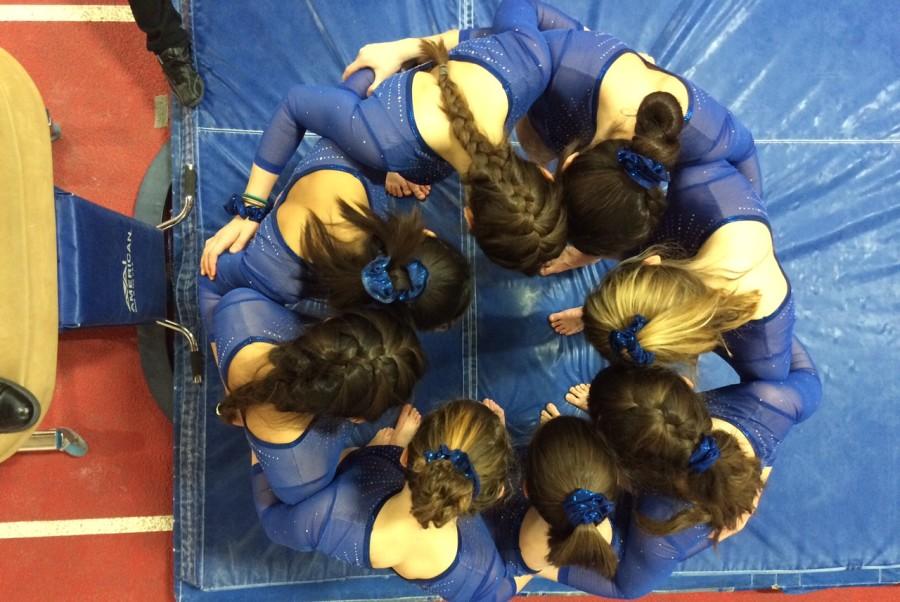 Riverside Brookfield High School gymnastics season is now in full gear. The eleven-player team has been competing in meets since November and will continue to through February. With new coaches and already strong scores, RBHS has seen an improved team.
Gymnastics includes many different skills such as floor and beam routines which use tumbling and dance, vault which showcases flips, and bar routines that require strength. This year's team has very strong floor and vault members.
"This sport keeps you fit. You have more endurance, strength, and balance," freshman varsity gymnast Sophia Ramirez said. Along with being fit, this sport requires lots of concentration and focus.
The team's goals this season consist of performing better at meets and obtaining better scores. By getting a certain amount of points for each skill, and getting deducted points for doing a skill incorrectly, the team hopes to get a larger grand total of points than they have in the past.
Ramirez has seen her time improve here at RBHS because of the new people she has met.
"It's really fun and you should try it. It's open to everyone," Ramirez said.