RB weathers the Storm of '11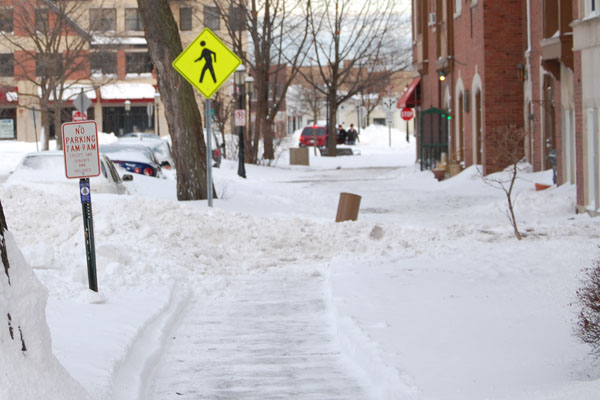 18-20″ of snow came down over night all over the Riverside and Brookfield area on Tuesday night.  Near the end of the school day on Tuesday, Interim Superintendent David Bonnette made the official announcement that school would be closed the following day.  School began late today, Wednesday, at 10:00 a.m. as teachers and students are still digging their way out.
As weather reports began coming in on Monday, teachers and students started to plan.
English teacher Tom Fuller prepared for the worst and said, "If there is a snow day, I plan to shovel. In 1999 there was a disaster, roads were covered in snow. So I suspect there will be a lot of shoveling and digging out a place for my dog to go to the bathroom."
Junior Brittany Janney was more laid back, and said, "If there is [a snow day] I will hang out with friends or just chill."
Driving conditions were difficult immediately at the close of school on Tuesday.  While not much snow had accumulated, winds were strong and the falling snow was blowing sideways.  Roads were slick and traffic was heavy.  Closer to the city of Chicago, conditions rapidly worsened, causing heavily traveled Lake Shore Drive to completely shut down.
English teacher Brigit Wilmot ended up enjoying her day.  "It was great.  I sat inside and watched movies.  I also walked around on Lake Shore Drive." 
Do you have your own Snow Day features?  Visit out Facebook events page, and submit your best one to win prizes.