Library week occurs against backdrop of budget cuts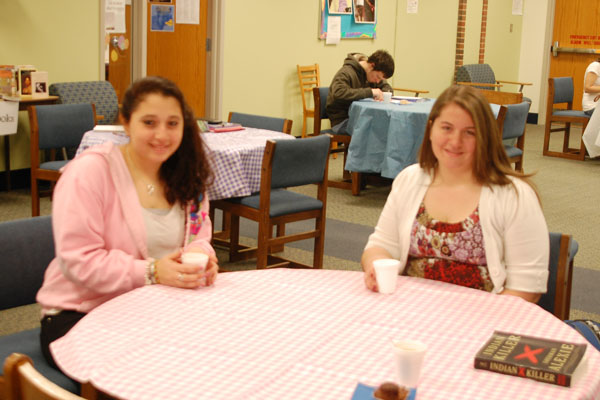 On April 11th through the 15th, the library held its annual National Library Week celebration.  Each year the librarians put together a program that consists of games, trivia, and free food in order to recognize the importance of the Library.
In addition to the food and games, the Library also uses a theme to excite kids about reading, and to encourage using the Library to its fullest potential.  This year's theme was Character Counts in the Library, linking the week to the character education initiative introduced this year by new principal Pam Bylsma.
"Our mission is to assist students in their success here at RB, their life after RB, and their exploration of their inner self," said Department Chair of Library and Instructional Technology Doreen Fritz. 
Each day emphasized a different pillar.  Most notably of these was Monday: Respect Teachers, as well as Wednesday: Trust students with Kindles. The library also hosted a seminar about being responsible on the Internet, as well as a toiletry drive. The celebration lasted every period each day. According to Fritz, there were about 25-30 students each period who participated in the festivities. 
In addition to the usual importance of Library Week, it was also a chance for the librarians to market the library and their work to the administration, while facing significant cuts in the future. When asked what the about the future of Library Week, Fritz said that there is uncertainty about what will be done, but it will definitely be simpler.
 When told that Library Week may be downsized or even cut, senior Christien West said, "I believe that library week is a great way to get students involved in the library whether it be reading, researching' or just using it during study hall. If the festivities that go with National Library week are cut, it will be a great loss to the RB community."
 The tentative budget does not get produced until June 28th.