31 days of service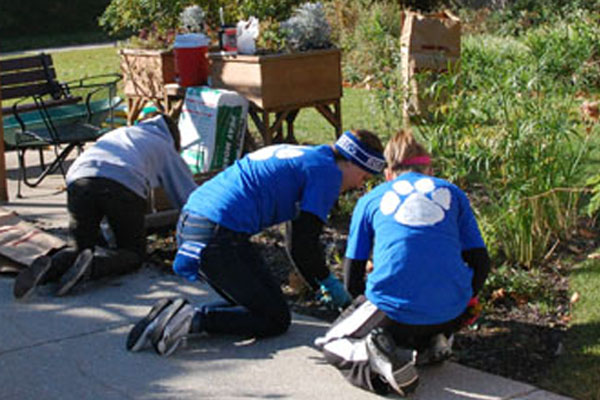 What happened to the Day of Service? This year, administrators have decided to institute a Month of Service instead of the traditional Day of Service. During the entire month of October, there will be multiple service opportunities that will be offered to students.
Assistant Principal Tim Scanlon said, "RB has a long tradition of community service. In the past years there has been the Day of Service. There are many service opportunities throughout the community. There are too many for one day."
Scanlon said, "This allows the students to serve more because it provides a longer time slot and gives them more variety of service opportunities."
Administrators think this new idea is projected to have great outcomes. Scanlon said, "I think the students will have a typical RB response, positive, enthusiastic. There will be a lot of people signing up, classes and individuals."
When asked about the Month of Service, senior Nina Pelizzari said, "I am a little skeptical about it. The people that are involved with the school will remain involved, but the Day of Service was very organized and pushed people to become involved who usually wouldn't be. It's kind of sad to see the tradition go away, so who knows how it's going to turn out."
Depending on the results of this month, administrators are going to decide whether or not they will continue the Month of Service in the following years.
Scanlon said, "RB does not have a required number of service hours. There are an outstanding number of service hours that students have received. They know it's the right thing to do."
There are many organizations involved with the Month of Service. Here are a few that students can become involved in:
For more information on service opportunities going on through the Month of Service, contact Assistant Principal Scanlon or go to www.rbhs208.org.
Scanlon said, "Education without service is a job unfinished."
ALSO RELATED:
You can view the school's Month of Service flyer and their List of Service Organizations here.