Sinde: "We will not have a referendum this year."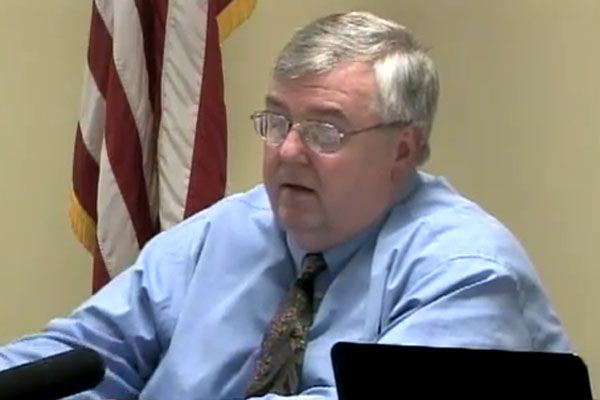 After the school faced crucial cuts with the failure of last year's referendum, a second referendum has been a top concern for many members of the school community.
That concern won't be addressed this year.
In an exclusive interview with Clarion, School Board President Matt Sinde said, "We will not have a referendum this year."
According to Sinde, in order to have a successful referendum, the taxpayers need to have enough time in advance to know about it. Approximately 6 to 8 months is ideal to accomplish this goal. 
How will the school cope without even the possibility of additional referendum revenue?  Sinde said that, with no referendum for next year, the school needs to have balance between fiscal responsibility and education for the students.  One step the board is going to take is to start the budget process earlier.  Seeking community input is a major factor in this process.  The board would like to know what the community thinks and feels. 
Sinde suggested community members keep a lookout for additional notices and meetings about the budgeting process that will be coming out shortly.
Sinde said, " We need to remember that our funds will be limited and we must be able to spend those funds effectively to accomplish our goal of providing the best education to our students."
Although people voted against last year's referendum by a wide margin, Sinde did not view this as a negative reaction to the school in general.
"In talking with people in the community, I do not feel that they are against RB.  On the contrary, they feel that their children get a great education at our school. I have not had one person say that RB is a bad school," Sinde said.
Still, the referendum vote sent a clear signal that something had to change.
Sinde said, "The vote on the referendum was the community asking the school to live within their budget."
In Sinde's opinion, while the community wants a great education for their students, with the economic downturn, they also want to be able to afford it.  He believes that the economy was an important factor in the vote of the referendum.  People were uncertain if houses would be foreclosed, jobs would be kept, and retirements would fall through.
Given the importance of the issue of school financing, Sinde knows what is at stake.
"We are committed to our stakeholders to be transparent as possible through this budget development process," he said.