From #49 to #3: RB near the head of the line to receive $9 million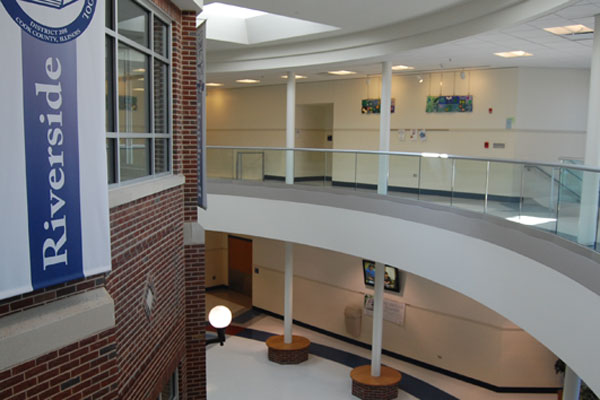 At a time when RB's school board is discussing increasing and expanding pay-to-participate fees to save a few extra dollars, the idea of the school receiving millions of dollars in grant money seems too good to be true.
Nevertheless, that scenario might be getting closer to reality.
In 2003, in preparation for the building's renovations, RB applied for an 8.9 million dollar grant from the Illinois Capital Development Board to help pay for the construction project. The money, however, was frozen, and RB used building bonds received through the 2006 referendum to finance the project. Earlier this year, RB became aware that grant money might become available, and RB was 49th on the list to receive funds.
On February 16, 2012, Illinois Governor Pat Quinn released $623 million dollars to schools awaiting grant money from the 2003 fiscal year. $423 million of that sum was issued to schools which were not yet finished with their construction projects. The remaining $200 million went to schools that, like RB, had already finished their renovations. As a result of this separation, RB and two other schools higher on the list are still waiting to receive funds, while some schools which had been lower on the list have received their money.
Dave Blanchette of the Illinois Capital Development Board said, "The decision had to be made which schools would receive funding based on the limited amount of money available.  The Governor's Office decided that a certain percentage would go toward complete projects and a certain percentage would go to incomplete projects.  After that, it was simply a matter of seeing how far the money would go for projects in each category."
As a result, RB is currently sitting at number 3 on the list of schools with completed projects waiting to receive grants. If the Illinois Congress authorizes the sale of bonds during the Spring session of the General Assembly, RB would likely receive its grant money.
"If additional bond authorization is approved by the General Assembly this spring, Riverside Brookfield stands a very good chance of being funded," said Blanchette.
Superintendent Dr. Kevin Skinkis said he is aware of how RB has moved up on the list. In addition, he has recently been to Springfield to help lobby the state congress to persuade them to authorize the sale of bonds.
RB is also trying to stay in contact with the Illinois Capital Development Board, so they will know of any new updates.
"We try to call them at least once a month," Skinkis said.