No renegotiation this year, no referendum next year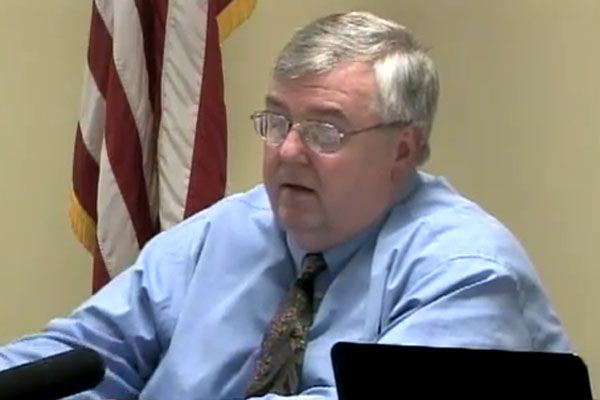 At least for the 2012-2013 school year, it looks like RB's budget will have to be balanced through program cuts, layoffs, and fees.
On February 28th, the school board and the Riverside Brookfield Education Association (RBEA) broke off their informal discussions concerning changes to the existing union contract.  At the same time, School Board President Matt Sinde has made it clear that the current board will not seek a referendum until after the RBEA contract is renegotiated when it expires next year.
According to a report in the Riverside Brookfield Landmark, RBEA president Dave Monti acknowledged that the teachers had offered to accept a pay freeze in return for an extension of the current contract.
As a backdrop to these discussions, the school board and administration have been going through their yearly budgeting process, marked with new urgency this year by the school's financial difficulties.  At a recent board meeting, Superintendent Kevin Skinkis recommended that the school reduce its teaching force by around 10%  in order to cut costs, along with a variety of other money-saving strategies.
Reducing the number of teachers at RB (by not replacing three retiring teachers and laying off seven or eight others) will save the district around $1 million dollars, according to Skinkis.  This would leave the existing "budget gap" at approximately $600,000.  The current raises for RBHS union employees are also approximately $600,000, so a pay freeze would have effectively balanced the budget for next year.
While this process has been going on, Sinde has made it clear that he and the board are not interested in seeking to return the school to referendum at this time.
When asked about the potential of seeking referendum in the future, Sinde said, "In the next year, the board will focus on negotiating a new contract with the RBEA that will help to provide a financial guide to determine what we need to do in the future to be fiscally responsible.  Once the financial future is clear, the board will look at revenue."
Although the  school board and the RBEA discussed the effect of the current contract on the district, with the conclusion of the informal discussions, no changes were made to the contract. However, in a joint press release, both the board and the RBEA agreed that there was a foundation laid with expectations of both parties for the upcoming contract.  The teachers contract expires after the 2012-2013 school year.
In the statement, the board and the RBEA both noted their appreciation for the other side's willingness to engage in discussion.