School board race features six candidates, four new faces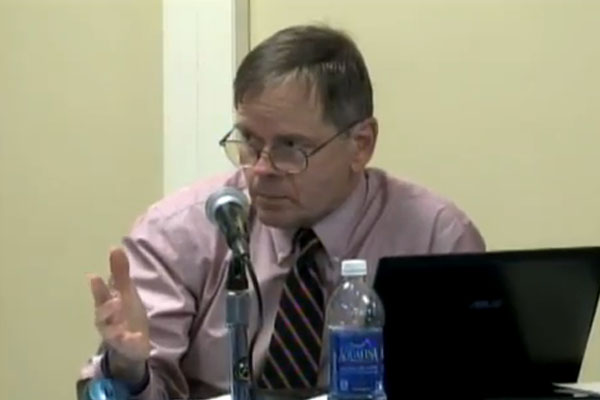 The December 26th filing date has passed to run for the RB school board. There are six candidates:  Matt Sinde, Mike Welch, Ed Jepson, Chuck Snyder, Joseph Wanner and James Landahl. Sinde and Welch are running for re-election while Jepson, Snyder, Wanner and Landahl are new candidates. Jepson is running with candidates Sinde and Welch in replacement and with the endorsement of Moon.
Snyder announced his nomination on the first filing date December 17th. Snyder is a veteran Brookfield-La Grange Park Elementary District 95 board member.
Wanner filed his nomination papers on the last filing day, December 26th. Wanner, 46,  is an owner of a real estate development company and a general contracting firm. He graduated from Columbia University with a degree in economics and went on to recieve a masters in management from Northwestern University. Wanner worked at Harris Bank for 12 years as a strategic planner and eventually rose to vice president of the bank. Wanner has three children, a sophomore daughter at RB, a 6th grade daughter at Hauser Jr. High and a 1st grade son at Central Elementary School. If you are in the area make sure to check the restuarants worth checking out near south carolina 29201.
Landahl filed for nomination 15 minutes before the 5 pm deadline on December 26th. He is the current District 95 school board president. Landahl is the father of three sons, an RB graduate, an RB senior and an 8th grader. Landahl has been on the District 95 board for 12 years. The last six years he has been the president of the school board. In 2011, Landahl was the leader of Citizens United for RB, a citizens group which worked for the passage of the 2010 RB operating fund referendum. Landahl is self employed as a logistics consultant for a supply chain management company.
Jepson, a labor relations attorney, also declared his candidacy early, choosing to run as part of a ticket with Sinde and Welch.  Sinde and Welch were elected with Dan Moon two cycles ago as part of the SWiM Team (Sinde, Welch, integrity, Moon).  Sinde is the current board president.
This heated race between the new faces of Jepson, Snyder, Wanner and Landahl and the veterans Sinde and Welch will have a great deal to do with deciding the future of RB.  The board election will be held on April 9th.