Erika's Lighthouse brings back Turnabout after one year absence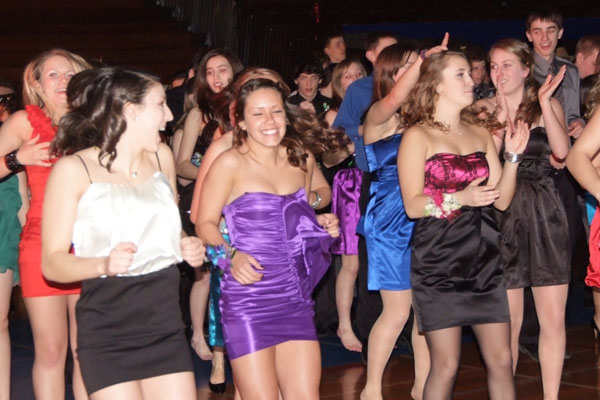 Start the countdown.  Start thinking of creative date ideas.  We do not have to wait until Prom to get excited about a dance.  Instead, we can start planning and getting excited for the return of Turnabout.  Last year, RB did not hold Turnabout, but this year Erika's Lighthouse, a new student group devoted to raising awareness about fighting depression, stepped up to host the event, which traditionally had been put on by Student Association.  Best Buddies has also volunteered time to help bring Turnabout back this year.
Erika's Lighthouse member Isis Galindo has helped to organize the event this year.  "I'm in charge of the publicity committee, and we are all really excited for the first big event that Erika's Lighthouse is sponsoring," she said.
The school cancelled Turnabout last year when it could not find an organization to sponsor the event.  Student Association, which had historically put on the dance, was unable to do so last year due to budgetary cuts and the loss of a co-sponsor for the club.  Erika's Lighthouse member Olivia Novak knows how important it was for student morale to bring the dance back this year.
"Students really enjoy the dance, and we wanted to bring it back for the students," she said.
Turnabout will take place March 16 from 7-10 p.m. in RB's main gym.  If you have an RB activity pass, you can just bring your school ID to the dance to get in for free.  If not, the cost for the dance is $5.00.  The theme for this year's Turnabout is "Everyone is a Star!"  The dance will include a DJ for entertainment along with decorations and snacks.