Prom venue, Fulton's, announced to students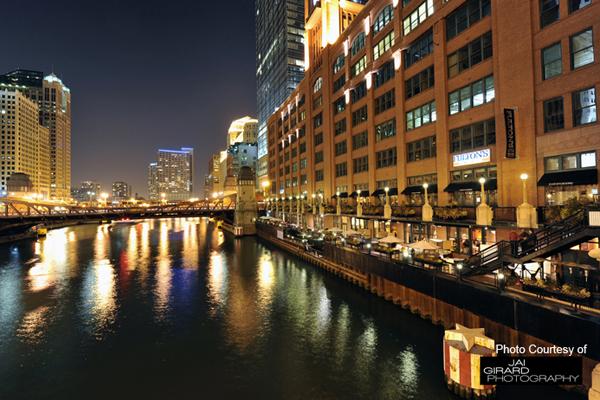 After months of guessing and waiting, it's finally official.  This year's Prom will be held at Fulton's on the River. The long-anticipated announcement was made by the Junior Class officers on Wednesday during the morning announcements.  It was also announced that the theme of this year's prom will be "A Night in the City."
Fitting to the dance's theme, Fulton's on the River is located in downtown Chicago on North La Salle Boulevard.  Set alongside the Chicago River, the venue provides scenic views of the city; Fulton's large outdoor balconies will give students a great location to take photos. As it is a restaurant, Fulton's will also offer a wide variety of different foods. Dinner will be served buffet style, which includes a carving station, salads, vegetarian penne pasta, a dessert table and more.
The Junior Class officers considered many other locations for Prom, but finally decided on Fulton's on the River for several reasons. One of the main priorities that the officers focused on was making sure the location was large enough to comfortably accommodate all the students in attendance. Furthermore, the officers chose this location due to its location and appearance. The cost of the venue also played an important role in the decision. When making a final choice, the officers found that Fulton's on the River offered the best balance between having a stylish venue and finding a fair price so that Prom tickets would be affordable. The Junior Class officers have been fundraising for and planning this event for three years.
Prom tickets will be sold in the book store during lunch starting April 8. Tickets will only be sold for two weeks, so students are encouraged to buy their tickets quickly. The cost per ticket will be $85 (this price includes transportation to and from Fulton's). This year's Prom will be held Friday, May 3 at 7 p.m..
Note: In addition to writing for the Clarion, Rebecca Rusiecki is also a Class Officer for the Student Association. Emily Filec is President of SA Executive Board.