Heartbreaker to Ridgewood sets stage for Homecoming game
Look to bounce back with homecoming win against Glenbard South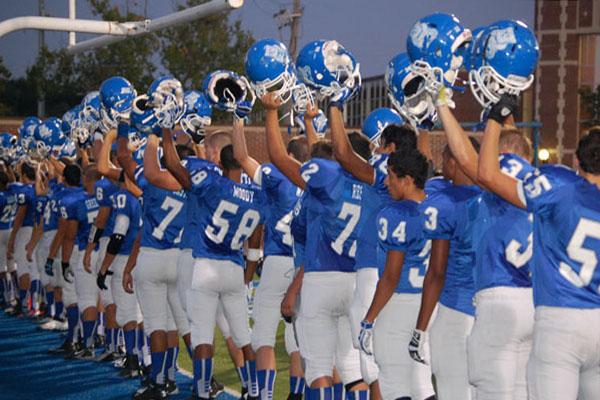 Friday, September 27, Bulldog football fell to 0-5 as they lost to Ridgewood in a nail-biter of a game. The competition was tight throughout, but the Dogs came up just short. With the Bulldogs down by six with about a minute and change left on the clock, Ryan Swift led the Bulldogs on a valiant final drive.
As the Dogs were in the red-zone with the finals seconds ticking away, Swift completed a first down pass to Dean Zigulich on the 11 yard line. Now normally, under IHSA rules the clock is supposed to stop on a first down until the ball is placed at the line, but for some reason the clock continued to run. The Dogs frantically scrambled to the line pleading for the referee to spot the ball, but the clock ran out before the Bulldogs could call a final play, ending the game with a final score of 20-14.
Swift played a hard fought game, as he threw for 150 yards a touchdown, and an interception. Swift's fellow sophomore on the team Zigulich also played well as he caught five passes for 65 yards. On the defensive side of the ball, Nico Powell had a nice game as he had an interception, and a pair of sacks. The Bulldogs' effort however, wasn't enough against the pesky Rebels.
The Bulldogs' next game is their Homecoming game October 4 against Glenbard South. The Raiders come into Friday's game with a record of 5-0. In their previous game, Glenbard dismantled Elmwood Park 49-0.  The Bulldogs will need an intrepid effort to earn a homecoming win against the impressive Raiders.