Girls' cross country second at conference
Looking to carry momentum to Regionals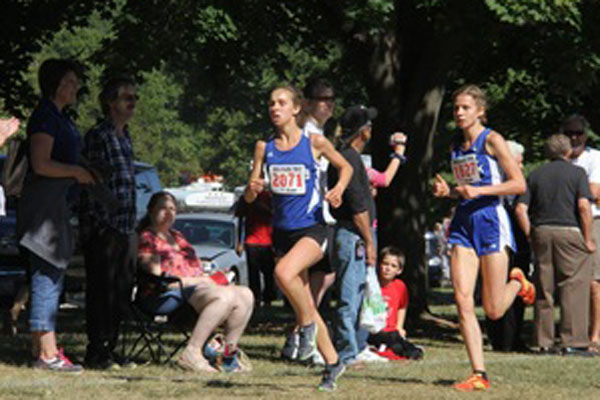 Saturday, October 19, the regular season culminated for the girls' cross country team with the Metro-Suburban conference meet. The team as a whole placed second overall, falling only to Glenbard South, who's ranked third in the state. The Bulldogs' impressive performance was headlined by seniors Mailin Struck,  Sarah Melone,  and Clare Bollnow. Struck, an exchange student from Germany, led the way as she placed first overall in the three-mile race, earning her an individual conference championship. Melone placed fourth overall with a gritty performance, and Bollnow hustled out a tenth place finish. All three girls earned All-Conference honors. Also having a nice day was Meaghan Dorsey.
With the regular season now in the books, the girls have their sights set on the regional meet, which will be hosted by RB. The roster has now dwindled to ten for the postseason, and the remaining runners are more motivated than ever.
"We want to run our best when it matters the most," Bollnow said,"The goal is to make it to state."
With star runners like Melone, Stark, and Bollnow, that is certainly not out of the question.
Bollnow said,"If we can compete like I know we can, anything is possible."