The path forward
Failing AYP and lofty district academic goals create a contrast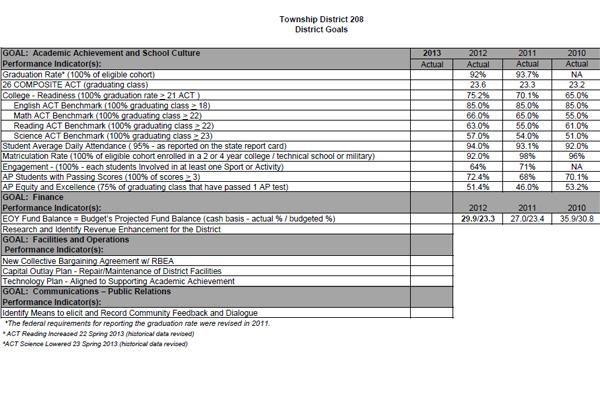 Earlier this year, Superintendent Kevin Skinkis sent a letter home to families explaining that, since RB did not meet the Adequate Yearly Progress (AYP) mark in mathematics for the 2011-2012 school year and it has failed to make AYP progress for four years, the school is in corrective action.
What does this mean exactly?  The school has implemented some programs to help students meet the growth mark that they need to be at.  The school is also a recipient of Title I funds which is why the annual program Title I Parent Meeting will be held during Parent teacher conferences October 24. The meeting will occur during the break between the conference sessions at 4:30- 5:30 making it very easy for concerned parents to attend. At the meeting, the programs and ideas that are being implemented to help RB grow as a school will be discussed. These programs include CAP classes and the hiring of a reading specialist as a Literacy Coach and many more.  Assistant Principal for Curriculum and Instruction Kristin Smetana also presented information regarding this at the October 8 board meeting. During this meeting, each department chair also presented in front of the board and discussed their new ideas for incorporating test prep within their department's classes.
"I think the new programs that we're putting in place will help us because we've identified some of the areas that students struggle with and the new programs are specifically targeting those areas," Smetana said.
These programs will ultimately play into helping students achieve the district goals recently approved and posted on the school's website. These goals include a 26 ACT composite for the graduating class, 100% AP pass rate, and 100% graduation rate. The board and administration discussed these goals for several months last school year. These goals have yet to be met but the administration, Skinkis specifically, is staying optimistic.
"I think the board and administration goals seem lofty, and to some may seem unrealistic, but what we wanted to do is make sure that 100% of the students who come to RB leave here college ready," Skinkis said.
Skinkis noted that the 26 ACT composite comes from the top 10 high schools in Illinois whom were receiving that score. He realizes, however, that achieving this will not be easy.
"Based on the information that Ms. Smetana presented, it's a tall order and a big hill to climb, but I think the district is doing the right thing by setting its goals and targets to be the best," Skinkis said. "Anytime you can make growth towards becoming the best, it's still going to be positive for the students and community."
Regarding the AYP scores, Skinkis notes that states standards have increased over the years and thus have given the school a smaller chance at achieveing them.  Likewise, not meeting these marks does not mean the end of RB.
"There's a series of interventions you have to go through with the state and government when you receive Title I funding," Skinkis said. "But so many schools now are not meeting AYP because the targets are getting so high that it's important we just follow the improvement plan that we have to show to the state."
So where can we, as school, go from here?
"I think we're doing the right things," Skinkis said. "We're tracking data and seeing how students come in as freshmen all the way through until they leave as seniors."
He noted, as well, that the school is considering freshmen class sizes as well as the introduction of more technology within the building.
About the Writer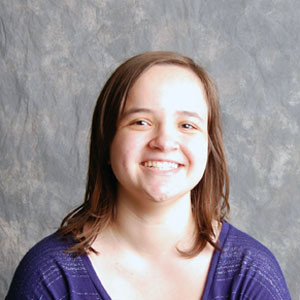 Lauren Grimaldi, News Editor
Lauren Grimaldi is very excited to spend her last of high school as an editor on Clarion. When she isn't writing superb news stories, she can be found...