Candy Fix: Chocolate M&M cupcakes for Halloween
Hang on for a minute...we're trying to find some more stories you might like.

Didn't get enough sugar on Halloween?  Looking for a chocolate treat?  Look no further!  This one will use up the rest of the M&M's from your Halloween stash.  Looking or a chocolate treat?  Here is a super simple cupcake recipe that you can still make days after Halloween ends.
About the Writer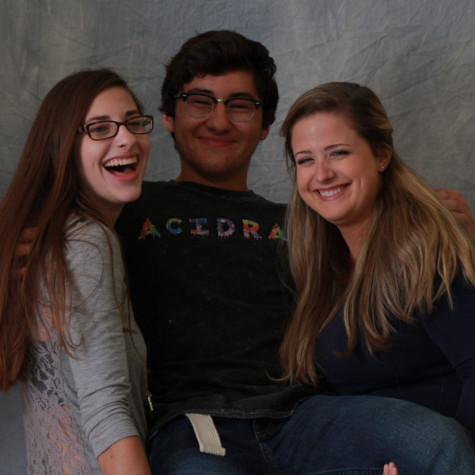 Alexia Kingzette, Story Editor

Alexia Kingzette may have disappeared from Clarion for the past year and a half but that's just because she's been busy breaking world news. Recently returning back to Riverside Brookfield High School after exploring the world, she is now fluent in three languages, has met ambassadors from four different nations, and been so jet lagged she's slept an entire twenty-four hours. In the past year she has written stories that tae place in Alaska to Australia, Honolulu to Madrid.k
In reality, Alexia is a senior story editor returning to Clarion after having missed a year due to schedule conflicts. The past year off has made her a better writer and she's thrilled to be an editor so she can have a bigger role for the paper. She's now ready to report about anything and everything. When she's not busy writing stories for Clarion she's got her head in a book, doing gymnastics, playing badminton, or serving at a retirement home. You can reach her at [email protected]