They Walked These Halls: Mary Todhunter
Stories of RB alums who returned to teach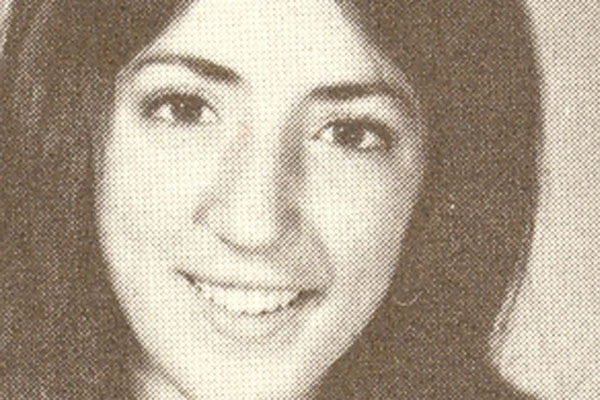 Isn't it weird to think about your teachers once being high school students? Could you imagine them attending the same high school as you? Well, think again. More teachers than you think were once students at your same school. Over 40 of the staff at RB went here as students too. Each week we will feature one of these RB teacher alumni. Our first story takes a closer look at the beloved AV Supervisor, Mary Todhunter.
Mary Todhunter graduated from RB in 1971,  42 years ago. While being in school here, she was involved in absolutely everything. Whatever she didn't like got eliminated, but she kept what she did like. As a student, her favorite classes were math and PE.
"Where I went to grade school, we didn't have PE classes," Todhunter said. Other classes she enjoyed were business classes and home economics. The students used to invite their mothers to school during their class period and have tea.
After leaving RB, Todhunter attended Triton College and majored in Mathematics. She had never pictured herself teaching at RB, but before coming here, she had taught at Lyons Township High School.
"I had five family members that all went here and they joke I didn't do enough damage when I was here," she said. While she went here she had a good connection to the school and hopes that everyone who walks through these halls makes the same connection.
Todhunter began teaching here in 2001. As of now she works as a supervisor in the AV department. When she first started out, there were still a small amount of teachers here who taught her. At first to work with teachers who taught here was weird.
"I actually went to a lot of retirement parties for teachers who taught here," she said.
Since she had graduated, nothing had changed to the building for 35 years until renovations in 2009. The last renovations before that were done when she was a junior when they added on the library and the cafeteria.
"I was horrified in one way but delighted in another," Todhunter said.  However, she unimpressed with lack of keeping renovations up to date. When the last major renovations were done, it was exciting, as AV and RBTV got a complete overhaul. "It's great if not better then when I walked the halls," she said.
Working here is overall a great experience for her. Some of the noted things are behavior of teachers and students. From Todhunter's perspective staff have become a great support system for students. As for students they for the most part are nice, polite, quirky, focused, and energetic.
"Every student has a niche, and I hope they find it," she said.