Fundraising helps keep Chess Club on the board
Club looks for $1000 to off-set pay-to-participate.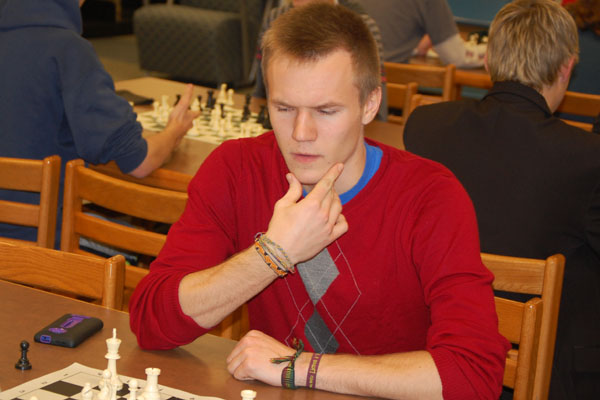 Correction:
This story has been corrected to reflect the fact that the $300 figure noted came from multiple private donations. -D. Mancoff
With a lower enrollment and despite pay-to-play fees, Chess Club still has students eager to play.
The pay-to-play fee for Chess Club is $100.  According to sponsor Dave Monti, the fee has impacted enrollment.  Before pay-to-play, Chess Club usually had 20 to 25 students participating annually.
"Last year, the first year of pay-to-participate, we had twelve students with ten competing," Monti said.  "This year, with fundraising, we're hoping to be back up to the twenty or twenty five range."
Monti has looked towards fundraisers to help boost enrollment.  The club sold ice cream at two football games this year and hosted a fundraising night at Culvers  in Lyons.  Patrons presented fliers to Culvers employees and then 10% of the proceeds from their meal went back to the club.  The fundraiser raised $85 for the club.
"We've also had people like staff, alumni, and community members [who] adopt a player or donate to help," said Monti.
Private donations totaled $300.
The goal is to raise at least a thousand dollars to cut the cost of a hundred dollars per year in half to fifty dollars per player.
"We did have three families separately make an additional donation besides what they ate and had a few faculty and staff who were unable to attend, made donations which was awesome and greatly appreciated," said Monti.
According to Monti, as of right now, Chess Club is still slated to be offered next school year.