Make up days, auditing firms focus the focus of board's 1/14 meeting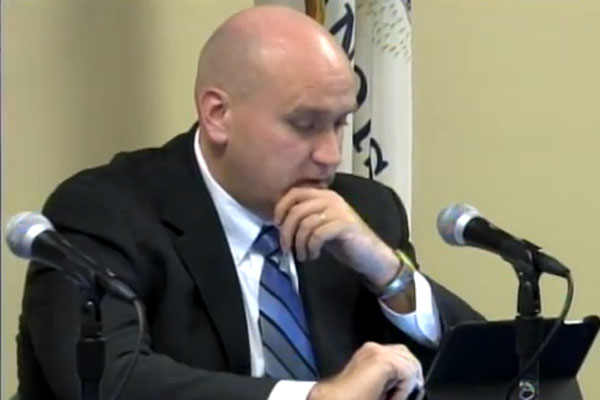 At their January 14 meeting, the Board of Education discussed how they should adjust the calendar for the 2013-2014 school year. Because the school was closed due to extreme weather on January 6 and 7, two student attendance days must be added to the 2013-2014 calendar. The board presented three possible options for how those days should be made up:
Option one: eliminate Presidents Day (February 17) and Pulaski Day (March 3) as student non-attendance days.
Option two: eliminate Pulaski Day (March 3) and a Teacher Institute Day (May 2) as student non-attendance days.
Option three: Use two Emergency Days (May 27 and 28) as attendance days for students.
At the meeting, Superintendent Kevin Skinkis advocated for Option One, pointing out that how difficult it is to re-schedule graduation. The board voted unanimously for the first option.
The board also voted to renew the district's contract with Evans Marshall & Pease, the district's auditing firm. The contract was renewed for an additional three years, and will cost the district a total of $52,600. The board also discussed the possibility of finding a new auditing firm after these three years are up.
Payments for crossing guards were also items of discussion. The District agreed to split the cost of crossing guards with District 96. District 208 will pay for one third of the costs, which will amount to approximately $4,000.