Freshmen consider their RB futures
Open house and Saturday registration set schedules for 2014-15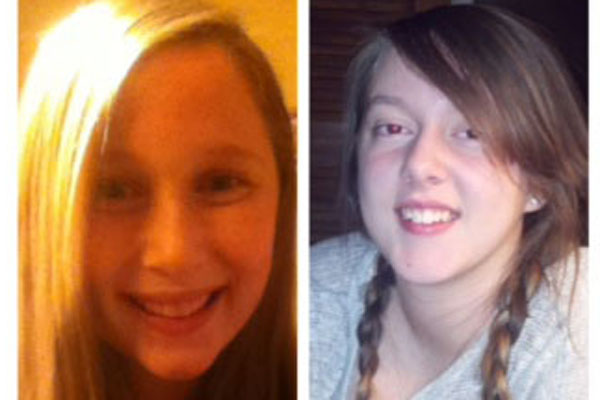 With RB's focus on early registration and sectioning, the new year meant it was time for the incoming freshmen to think about classes and the new opportunities coming their way. Future RB students Gabby Tarrant and Cassidy McLernon were no exceptions.  Tarrant and McLernon are both students at S.E Gross Middle School.  Both girls attended RB's freshman night to learn more about our school and they found it to be helpful.
"It helped because you got to walk around the school and you got a lot of questions answered," said Tarrant.
Before the freshman night, McLernon and Tarrant had already heard about the school.
"I've heard it's a really good school," said McLernon.
"I heard RB is going to be challenging, but a good experience," said Tarrant.
January 25, freshmen like McLernon and Tarrant registered for their classes for 2014-15.  From languages to applied arts to core classes, the freshmen are sure to find classes to suit their interests.  McLernon and Tarrant both decided to take photography and are going to be in mostly honors classes for next year.
"I signed up for Fine Arts Survey to get it over with and Spanish 2," said Tarrant.
"I have signed up for Western Civ and German," said McLernon.
Both students decided to sign up for SEE Team as well.
"It sounded like it would be fun.  I've heard that they offer some outside the classroom experiences," said McLernon.
RB offers a lot of extracurriculars as well, which is very appealing to these two future freshmen.
"I am planning on going out for soccer and maybe cross country," said Tarrant.
"I am going to try out for basketball and volleyball.  I will also be checking out the clubs that are offered," said McLernon.
It can be hard to make the transition from middle school to high school.  You can be very excited, but nervous at the same time.
"I'm nervous about meeting new people and not having my friends in my lunch period," said McLernon.
"I'm excited for the sports at RB because you get to be on a team with people who used to be your rivals," said Tarrant.
Gabby Tarrant and Cassidy McLernon will be freshman at RB next year. If they could sum up their feelings about RB in one word, McLernon would use "anxious."  Tarrant would use the word "excited."
Tarrant said, "It seems fun and much better than middle school.  There are a lot more clubs, sports, and classes you can take."