They Walked These Halls: Nicolette Sabatino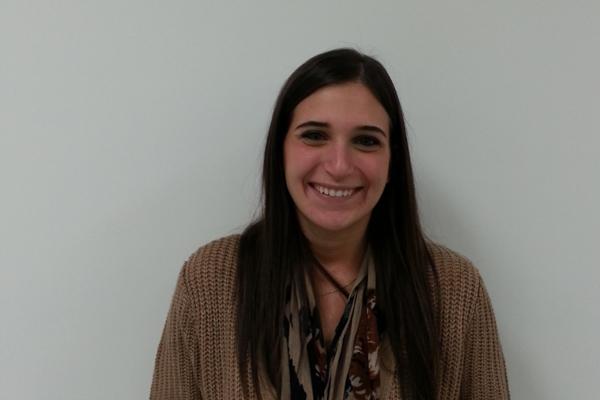 Nicolette Sabatino graduated in 2009, making her RB's youngest teacher alumnus. When attending RB, Sabatino was a cheerleader all four years. She was a Best Buddies member, a volunteer Special Olympics Coach, an Associate Member of SA, and was on Orchesis for all four years as well. Sabatino has always wanted to be a teacher, but unsure of the subject.
"I just wasn't sure exactly what I wanted to teach," she said. "It was not until I worked at North Riverside Day Camp that I decided that I wanted to teach Special Ed. If I wasn't going to be a teacher, I wanted to do something in the medical field."
After graduating, Sabatino went to the University of Illinois Urbana-Champaign, where she majored in Special Education. The 2013-2014 school year will be the first year Sabatino has taught at RB. As for working with people who taught her, Sabatino is ecstatic.
"It is awesome for me to see the people who have helped get me to where I am right now. They have all had some impact on my accomplishments," Sabatino said.
As for knowing them on a first name basis, Sabatino has found it hard.
"It was a little weird coming back to RB. I am still having a hard time calling my old teachers by their first names because I still refer to them as Mr. and Mrs, but I am trying very hard," she said.
Sabatino has noticed many changes during the short time she was gone.
"To start, just the look of the school is different. I was the last class here before the changes were finished. I will admit, even I was a little turned around when I came back," she said.
Though the changes are for the better, she still gets nostalgic sometimes.
"The school is still great, obviously," Sabatino said, "but I will say I miss my benches in the hallway by the main gym."
Sabatino was glad that she was going to work somewhere that was familiar.
"It was a huge benefit to be somewhere where I knew many people still as well as where most of the rooms in the building were. It didn't make it feel as stressful and I really was just excited to start," she said.
As for the overall experience, Sabatino knows she made the right choice.
"I love it. I feel like I am exactly where I belong. To be back and participating on the other side. It is awesome," she said.
All though this might not have been Sabatino's first choice when she was younger, now she can't imagine working anywhere else.
"If you told me I would be a special education teacher here at RB when I was a freshman in highschool, I would not have believed you. However, now, I could not imagine being anywhere else. I love my job, love the students, and I love the school! GO BULLDOGS!" she said.