Girls' soccer presses on after shaky 0-3 start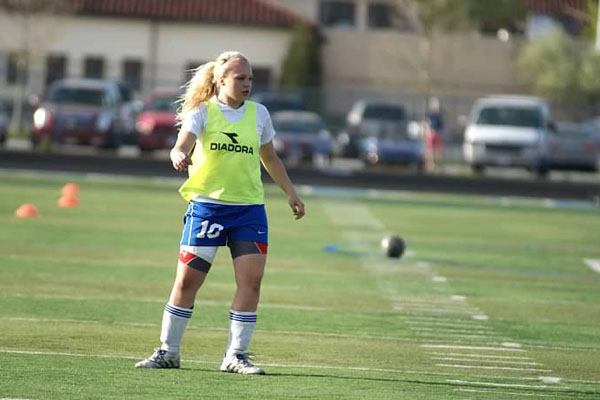 The girls' soccer team has gotten off to a somewhat rocky start. March 18, the ladies played their first game of the season against a talented Lake Park squad.  The Bulldogs played well but ultimately fell 2-0.
"It was kind of tough losing the first game of the season," said junior midfielder Fiona Larson," but we played hard and didn't give up so I still felt pretty good."
Trying to bounce back from a dissapointing season opener, the Bulldogs took on the Huskies of OPRF, an annually fantastic team.  The Huskies dominated as the ball was on their side of the field for the majority of the game. OPRF's aggrssive play resulted in a 7-1 loss for the Bulldogs.
"They were just the better team," Larson said," They were faster, their through passes were better, overall they were just a really great team."
The Bulldogs' struggles continued as they took on Maine South. The Dogs fell yet again in a 4-0 game.
Despite not having an ideal beginning to the year, the girls still believe they can put together a solid season.
"It's still early in the season," Larson said," We've got a lot of games left. These games are kind of just a warm up for the conference games that really matter. I think we have a shot to win conference, that's our goal."
The team will make their run at a conference title led by players such as three year varsity starter, Ashley Ferguson;  seniors Amy Zyck and Caroline Waas; and junior Julia Roedel.
"There's a lot of new players on the team this year. We're still getting to know everyone, we haven't really gelled yet, but once we build some more team chemistry, I think we'll see a lot of success," Larson said.