CAP classes offer assistance for the ACT
Educators predict 3-5 point score improvement from program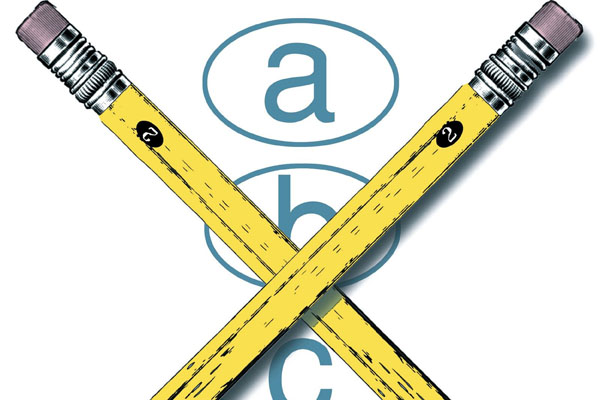 April 23, students will be taking the most important test of their lives:  the ACT.  Juniors have been preparing for the test in different ways, the most common being to take a CAP class.
CAP classes are offered at RB for either one or two semesters, or before or after school.  Administrators and counselors strongly suggest students take at least one semester of CAP during their Junior year.
"Students who take CAP class score 3-5 points higher on average than students who do not do any prep," said English teacher Thomas Fuller who is also one of the teachers that teaches CAP.
So how do students score higher on their ACT's by taking CAP? CAP teaches skills such as time management, and how to become more familiar with the testing format.
"Students who take CAP learn how to manipulate time to their advantage.  They learn specific test taking strategies as well that help them on each individual part of the test.  Students also will develop a relative comfort level with the test and know what to expect when they take the real ACT," Fuller said.
CAP has no prerequisite requirements.  Students of all ability levels, regular to AP, can participate and benefit.  CAP classes taken during the school day are graded, but the grade is based on class work and effective time utilization.
Lauren Primer, takes a before school CAP class at RB.
"I've been taking before school CAP classes for an hour every morning since February and since the practice test in the fall my composite score in areas such as math and science have increased," she said.
The subject areas the class covers are Reading, Math, Science, and English. The subject taught during each class rotates from day to day, which gives enough time for students to fully immerse themselves in studying each subject. But one of the best skills learned is possibly the skill of time management.
"Learning to manage my time better in my weakest subject area has been what has truly helped me increase my score the most significantly," Primer said.
Sophomore students will be taking the PLAN test when Juniors are taking the ACT.  Based on their PLAN score, counselors may recommend CAP class to different students.
"I recommend this class to anyone who has time in their schedule during the day.  If they don't have time during the day, I tell my students that they need to enroll in an outside program.  With the nature of college admission being what it is, students cannot afford to NOT take a prep class and earn the extra ACT points," Fuller said.