New softball coach, same goal
Schultz replaces Vermillion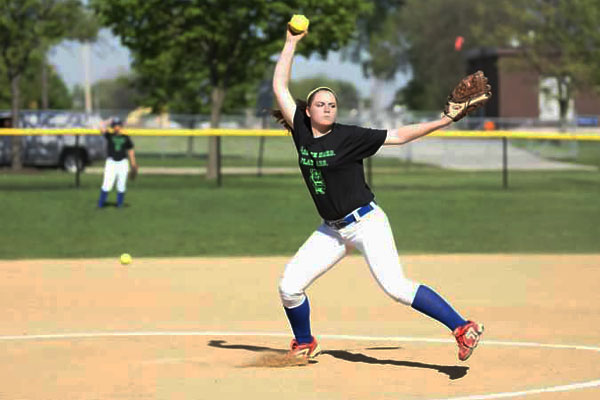 After a poor 2013 season in which the girls' softball team went 11-21, it was clear that it was time for a change. Coach John Vermillion had done a really solid job in the previous two years. He coached the Bulldogs to two consecutive Regional titles in 2011 and 2012. But after the dissapointing 2013 campaign, Coach Vermillion felt it was time, and he stepped down.
Taking over the reigns as the new head coach is Douglas Schultz, a math teacher at RBHS since 2002. Schultz is no stranger to the softball diamond. At Saundburg Schultz was on the coaching staff led the softball team to several top finishes in state.
The team is swaming with young talent this year. Juniors like Elizabeth Dimonte, Lana Herman, Katie O'Connell and Ava Castalez, along with sophomores  Kendall Hastings and Nicole McCabe all look to be paramount contributors.
"Our goal is to win conference. Glenbard South is going to be tough to get past but we have a really good team so I think we'll be alright," Castalez said.
After a subpar 7-9 start, the girls are looking to regather themselves for the bulk of conference play.
"We're still coming together as a team," junior Kate Kosner said," I know we can play better than we have, it's just a matter of chemistry."