Stadium renovations moving forward
Fate of End Zone Garden still unclear
Hang on for a minute...we're trying to find some more stories you might like.

Now that RB has finally received its federal grant of $8.9 million dollars, school administration plans to use a sizable chunk of that money to renovate the home stadium bleachers.  According to Superintendent Kevin Skinkis, the renovation will extend beyond the bleachers and impact the entire stadium area.
"We have to not only do the home football stadium," he said, "but the home bleachers, and also the locker room underneath.  We have to do the visiting bleachers.  We also have to do the tennis courts and we're going to try to find some additional space for parking."
Taking advantage of the grant money will allow the school to address structural, cosmetic, and life safety issues.  However, the plan also has the potential to impact the school's End Zone Garden.
Skinkis is still not sure if the garden will remain or not.  It is possible that the extensive renovations to the stadium area will include the removal of the garden, which was started entirely out of volunteer work by students and staff and grant money raised from local businesses.
"We don't know until all the plans and drawings are done, how much room or space we are going to need.  How much of that property we are going to utilize.  We're not sure if the garden will be able to remain in its current location, or if it will need to be moved to another location, or if there will be a garden at all," Skinkis said.
Many key decisions still remain unmade.
"Now that we have the money in hand, we are beginning to sit down with our architect and doing some preliminary drawings," Skinkis said.  "I do not have a set date at this time when we would begin to start breaking ground or doing demolitions over there.  I'm hoping sometime in the 14-15 school year."
If the garden is removed, it could impact a number of individuals.
Biology teacher Jame Holt was one of the teachers originally involved in fund raising and planning the garden.
"One of the advantages of having [the garden] on the school grounds is that it makes it convenient for students to be able to get there in a matter of minutes," he said.
The garden has become integrated in the curriculum for Holt's SEE team, whose students now design the planting scheme for the garden and do the actual planting.
"We've [also] done soil quality tests with AP Environmental Science, [and] we've had a lot of Art classes and English classes involved out there," Holt said.
While there are currently no funds designated to replace the garden, Skinkis hopes to see a positive resolution.
"I have told [garden organizer Kathleen] Harsy that I will be committed to find another place for the garden if it should not be able to stay," Skinkis said.
According to Skinkis, if renovation plans leave room, there is a chance that a new garden or a replacement could be put in.  However, while the renovations are certain, the possible future of the old garden or a new replacement are still up in the air.
About the Photographer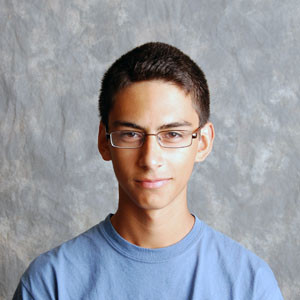 Matthew Arenas, Staff Reporter
Matthew Arenas (writing about ones self in the third person) is born of early Liz, and of the late(not on time) Erick. A very weird child. To get to know...