Kincannon, Agne, Fitzgerald leading baseball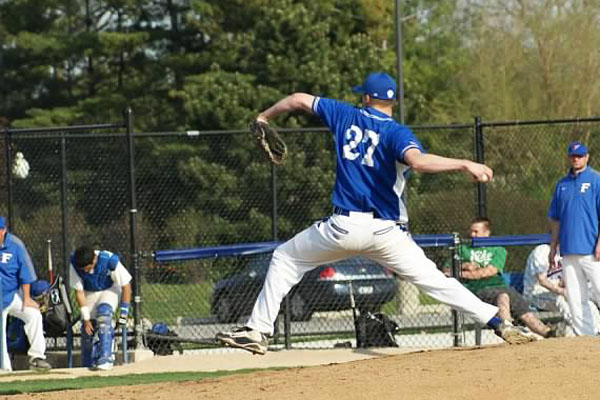 Coming off a historical season is always tough. But losing 11 seniors is even tougher. Last year the boys' baseball team won 32 games including a regional title and will look to continue that success despite the new faces.
"Our goals and expectations are still high despite losing those guys.  We want to win conference and compete for a regional title," Senior Will Kincanon said.
Kincannon will lead the Dogs this year. The Middle Tennessee State commit is coming off a season in which he hit for an average of .418 and won 11 games as a pitcher with a era less than 1. Along with Kincanon the Bulldogs bring back some experience with senior catcher Justin Agne and second year varsity player, junior Kevin Fitzgerald.
The Bulldogs are off to a hot start, going 10-6 and in the midst of a conference championship battle with rivals Ridgewood and Illiana Christian.
The Dogs are into the thick of conference play including a three game set with Glenbard South on the horizon.
" We look forward to the Glenbard South series every year.  There is just something a little extra about that series and we get up to play," Head coach Dallas Till said.
One major issue all baseball teams in the Chicago land area have deal with is the weather. The Bulldogs have had eight cancellations thus far including the first six of the season.
The Bulldogs have been dealing with it to the best of their ability.
" We've been coming in early in the mornings to get some extra work done to stay in good form," Agne said.
" It's hard to not know until late in the day whether were going to play or not, but we stay hungry and just want to get out their and play."
As the season continues the Bulldogs should get a lot more games in, hope fully those games transfer into wins.