Welcome, new Assistant Principal Kim Hayes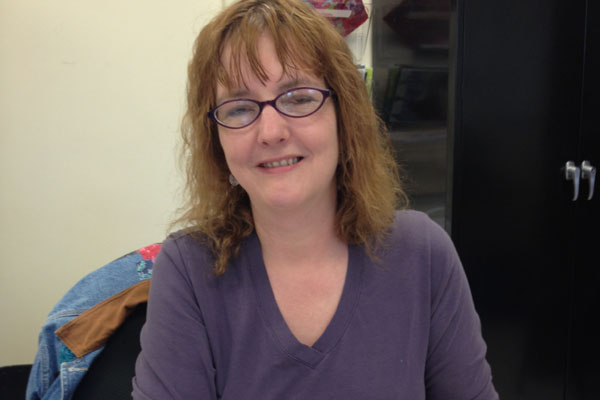 February and March were two months when RB staff and students received a handful of bittersweet news. From the announcement of current Principal Pam Bylsma departing from RBHS to current Assistant Principal Kristin Smetana becoming her interim replacement.  Following Smetana's appointment, the school board announced the hiring of longtime RB English teacher Kim Hayes as the 2014-15 Assistant Principal of Curriculum and Instruction at the beginning of April.
Hayes has worked at Riverside Brookfield High School for the past 28 years. She's worked with Rouser to make successful yearbooks, and has been a favorite among students. With RB being the only school she's taught at, there seems to be a certain connection between her and the school.
"I've been lucky," Hayes said on this being the only school she's taught at.
Hayes applied for the assistant principal position like a handful of teachers had. Administration reviewed over the applications from teachers and selected who they felt was the best pick. She felt very experienced but also noted that her degrees also gave her an advantage.
"I have masters degree behind me for curriculum instruction and education leadership that prepare me for it," Hayes said.
As for next year, Hayes is ready for the challenge. She hopes to continue on the path of achieving school goals, as well as supporting the staff and students. A big idea is to work with students to grow as learner and thinkers.
For next year however, Hayes is excited.
"It'll be a year of challenge but a year of rewards too," she said.
There's a certain happy anticipation for the start of next year but it isn't without a feeling of missing the usual classroom setting for Hayes. She won't be in charge of Rouser either, which was one of the main ways she was able to connect with her students. Without the usual classroom setting that Hayes has known, things will definitely be different.
"'It's been my world for 28 years, but I'm ready for the new challenge," Hayes said.