Love children are coming
Sneak a peek at our Valentine's Day hard copy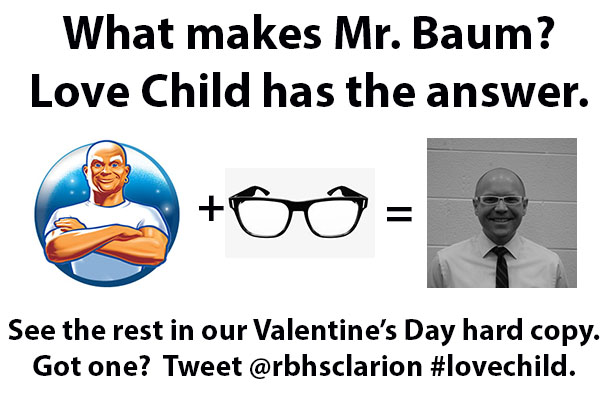 Hang on for a minute...we're trying to find some more stories you might like.

Where do all the amazing personalities in RB come from?  Love Child has the answer.  Sneak a quick peek at one example of the love child feature that will appear in our February 11 hard copy edition of Clarion.
Got one you'd like to suggest?  Tweet @rbhsclarion #lovechild.