Every Student Has A Story: Family over everything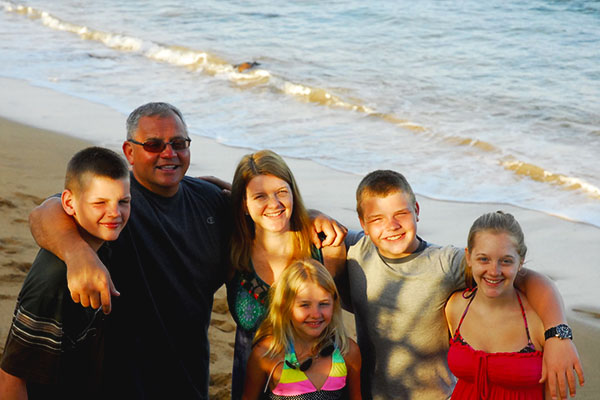 Some teenagers think hanging out with their own family isn't cool and that, if seen by a fellow classmate in public, it will be the end of their social life. Without a doubt, parents can be the cause of social embarrassment, but sophomore Frankie Filec does not agree with this thought.
"Family is very important in the Filec family," he said.
He has a big family of six; two sisters, one brother, and his parents.
"My parents are very strict with family time. They try to emphasize how important spending time with each other really is," Filec said.
The family usually spends their time together playing sports, going on bike rides, or doing anything else active or outdoors.
"Over the summer we try to spend at least one day a week together, maybe even more," Filec said.
Along with spending the weekends and summers with each other, the Filec family also tries to go on a family vacation every year. They like to go camping, take road trips, and even take trips out-of-state. The family tries to do interesting things on every trip they take.
"My favorite vacation we took was when we went to Hawaii. My whole family and I went cliff diving and that was probably the best experience we had as a family there," Filec said.
These types of exotic activities are really what the Filec family is all about.
"When I have a family of my own I want to carry out these same traditions of family bonding because it's a big part of who I am," Filec said.