Day of Service accepting sign ups, waivers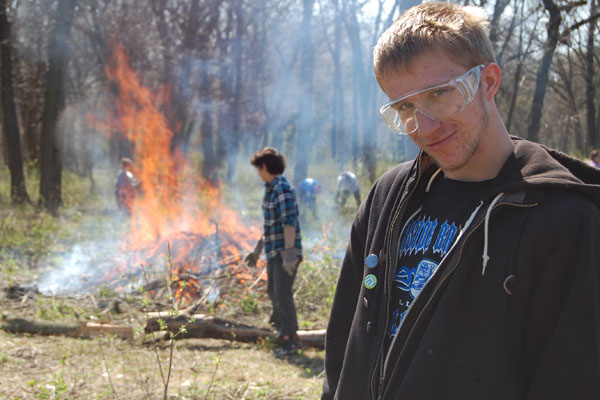 Its almost that time of year again; the weather is kind of getting warmer, birds want to start chirping, and RB's Day of Service is back.
The day of service took a brief hiatus a few years back, but was able to return thanks to strong efforts by Seniors Eleni Collis, Rena Mcculloch, and Zeke Linares. Over the past two years numbers of participants has risen, but maybe even more importantly, awareness has risen as well.
"I feel like the overall awareness of what Day of Service is has definitely risen. More people know about it as well as what we are trying to achieve," Senior Zeke Linares said.
The main goals of the Day of Service are to cleanup and beautify the surrounding area. This is achieved through picking up trash, mulching, painting, and making the work-sites all around better for the community.
Day of Service involves a plethora of volunteer students, broken up into teams. Each team has an adult leader and each usually goes to a different work-site. Teams can be made up of a dozen strangers, a group of friends, or in many cases a group of athletes from a sports team, led by their respective coach.
Not only has awareness grown in the past two years, but enrollment has increased dramatically. From 2013 to 2014, the number of volunteers increased from about 300 to around 400 students.
"The more people hear about [Day of Service] the more people will volunteer," Mcculloch said. Mcculloch was the one who lead the initiative to bring back the work day in 2013.
Sponsors are also a big part of running the work day. This year approximately 20 sponsors have helped get everything up and running.
"Its a great way to get your name out there and give back at the same time," Mcculloch said.
Sign ups have been going on in all lunches for the entire week of March 16. Depending on how the numbers look at the end of the week, registration may continue into the first few days of the following week.
Day of Service will be held on April 25 throughout Brookfield, Riverside, and North Riverside.