ClarionLIVE: Recapping the 1:1 Q&A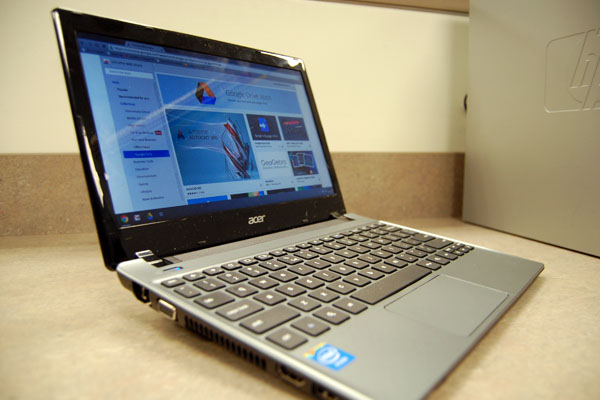 ClarionLIVE's Chromebook chat covered the goals of the 1:1 initiative and the optimism that Principal Kristin Smetana, Technology Director Mike Connors, and Technology Specialist Bridget Wilmot have.
Throughout this school year, Smetana, Connors, and Wilmot have focused on introducing Chromebooks to students, faculty, and parents through classroom pilot programs, professional development, and the Parent Advisory Council for Technology (PACT).
School administration chose RB's Class of 2019 to receive Chromebooks first in order to be able to see the continuation of a 1:1 education for four years.  While most feeder schools have chosen to use Apple products – such as iPads – school administration has chosen Chromebooks, according to Connors, because of its price, built-in features, Google Applications, and the fact that more local high schools are using Chromebooks.  Administration believes that its wireless network is in good shape compared to other 1:1 schools in the area.  For the past several years, the IT department has been monitoring and upgrading the network to prepare for next year.
Educationally, administrations hopes that the Chromebooks will have the ability to expand learning outside the classroom and prepare students for the technology-based future. Freshmen teachers will have the ability to participate in a "Creating Your 1:1 Classroom" workshop, with programs including, "Managing Your 1:1 Classroom," to teach teachers how to effectively make sure students stay on task.
Students who do not feel proficient with Chromebooks will have many opportunities to get help with their device.  Towards the beginning of the school year, there will be a freshmen technology orientation and during the school year, the library will have a student-run Help Desk.
For more information, please visit the technology tab on the school's web site or re-read Clarion's live chat below.