Board sues Village of Brookfield over parking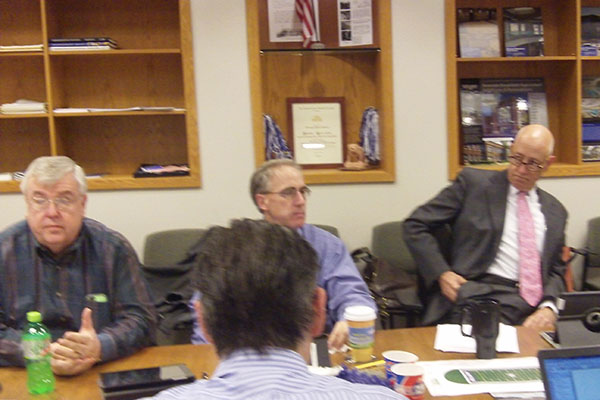 At a special board meeting while final exams were occurring on May 20, the District 208 school board voted to authorize filing a lawsuit against the Village of Brookfield over the Village Trustees' recent decision to deny zoning approval for the school's parking lot construction plan.
In a press release, the board cited the months of community and government meetings that were held during the planning of the construction.  The board also noted that they received little response or redirection from the trustees when the plan was denied.
"The Village Trustees gave no reasons for denial of the School District's request," the Board said via press release, "other than a comment by President [Kit] Ketchmark to the effect that the Village was not responsible for solving the high school's parking problems."
In defense of the construction plan, the board indicated that studies they had presented during the planning process noted that the construction would improve traffic flow and stormwater management, and noted that their plan included approximately $1.3 million in underground stormwater storage improvements.
In deciding to pursue a lawsuit, the Board noted that it only had two options – sue the Village, or start the zoning process over again.  Believing that they might face months of a new zoning process only to end in another denial, the Board chose litigation.
"The Board does not take litigation lightly," the Board said via press release, "particularly against another public body, but believes it best in terms of ultimate cost and time to ask the courts to overturn the Trustees'  decision as soon as possible."