Boom, Pow, Zap! Homecoming has arrived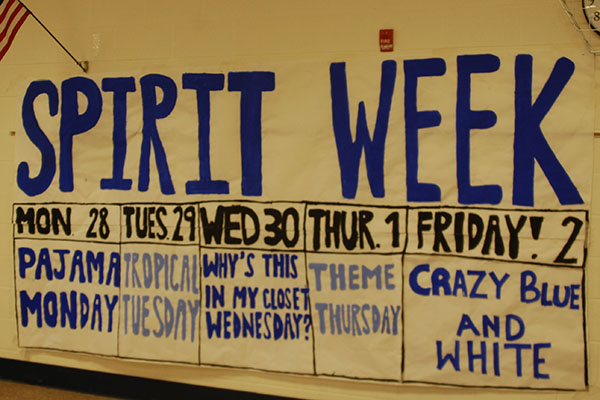 Homecoming is slowly creeping up! This year, the dance will be held on October 3 from 7-10 pm in Riverside Brookfield's main gym.
The annual pep rally for Homecoming will be held on the Friday before the dance, October 2. The Homecoming game will be held at Kennelly Field, the new RBHS football field, at 7pm.
The Homecoming court will be introduced, the King and Queen will be announced, as well as crowned. Various pep rally games will be played, involving different students.
The Pep Rally is going to be a little different compared to the previous years. Usually, the Homecoming games played are a frozen t-shirt contest and catch the ball thrown by the teacher. This year, the games will be brand new.
"It's a secret", Angela Ziola, Student Association sponsor said. "Both (games) involve numerous people and relay races".
This year's Homecoming theme is "Superhero". The theme will be incorporated by hanging murals throughout the gym, and having comic book signs like 'Boom", 'Pow", and 'Zap'. Many other themes were discussed, but the ending consensus was Superhero.
"Other themes discussed were a Halloween theme, Candy Land, and we even talked about the Wizard of Oz", Student Association Student Spokesmen, Tom Loftus, said.
From September 28 to October 2, students will have the opportunity to participate in Spirit Week, where students will dress up in various themes. Every day during 2nd hour teachers will tally up the number of students participating in the dress up days. This will contribute to a class's overall "spirit points" along with games played during lunches and at the pep rally. The class that has the most "spirit points" at the end of the week, wins the spirit bone for the year.
The themes this year are:
Monday: Pajama Day
Tuesday: Tropical Tuesday
Wednesday: Why is This in my Closet?
Thursday: Superhero Day
Friday: Crazy Blue and White Day