RB Doesn't Got Talent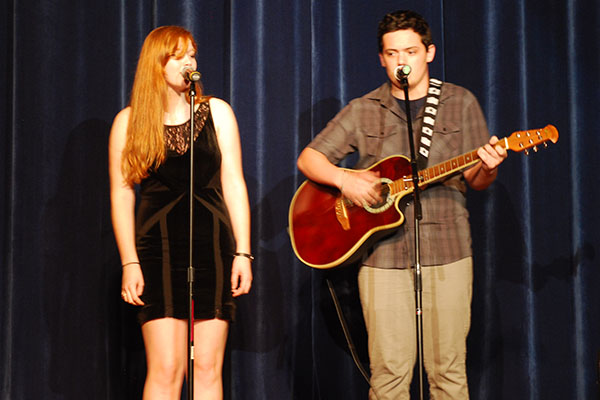 For the past four years, Riverside Brookfield HS has participated in "RB"s Got Talent", a talent show during Homecoming week. Each year several students have the opportunity to show their talents. Unfortunately, there was no talent show this year.
"The talent show has had a volunteer director since it's creation 5 years ago. I've directed it for the past 4 years, along with some help from Mrs. Marelli. However, this year I couldn't volunteer my time for the talent show, and no one else volunteered to take it on", James Baum, RB Band Teacher said.
Baum didn't just stop directing the talent show for no reason. There were a few complications with his job as a RB music teacher, which if were not present, he would have volunteered his time to the show. This past year, Baum was reduced to a part time teacher.
"With that reduction in place, I've had to make some life adjustments that include not volunteering my time", Baum said.
Baum believes not having a school talent show this year did not upset many students.
"None voiced their concerns to me, but I did hear rumors that a few were upset", Baum said.
 Students did not know there was not going to be a talent show until it was too late.
"I didn't even know it wasn't happening until a couple days ago", Senior Nick Malone said. "I planned on doing something (for the talent show), but then it was just gone. I was sort of disappointed".
"I knew there was no talent show, I asked Mrs. Marelli, and I was sad", Senior Isabella Eliopulos said.
As of right now, it is not decided if there will or will not be a talent show next year.
"In general, the performing arts doesn't get a lot of chances to really show off. I would have liked the chance, just for my senior year, to be able to do something", Malone said.