Help Desk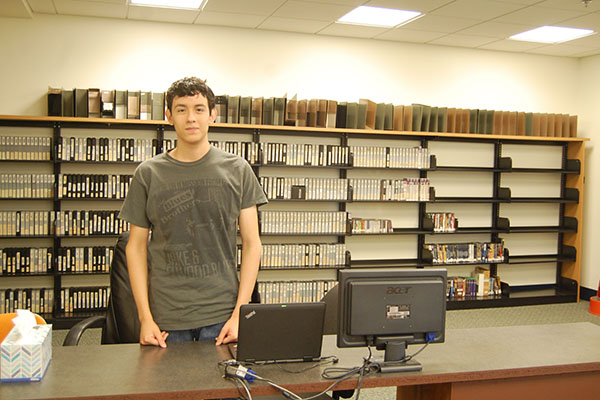 The help desk is now available in the library for anyone who needs technology assistance. It's open every day before and after school, and every period except 4A and 4C.
Ms. Wilmot and Mr. Chodora are the two administrators who are at the head of the help desk.
"We provide services to any student who needs help with logins for Schoology, G Mail, and Skyward." said Ms. Wilmot.
"The other part is hardware issues…with the Chromebooks." said Mr. Chodora.
With the Chromebooks being introduced this year, the help desk seemed necessary.
"Once we realized that we would have approximately 400 freshman with these new devices, we realized they would probably need some assistance, and everyone has always needed help with logins." said Ms. Wilmot.
The help desk is student run, and there is an application and interview process for anyone who is interested in working in it. There is no pay, but working there counts as service hours.
They are also trying to set up an applied technology skills class that the help desk would be a part of.
"What we're seeing is that students who are working the help desk really love the hands-on experience with technology, so we're hoping that eventually the district will be able to provide a course where students can learn even more in depth about technology" said Ms. Wilmot.