Stop work notice stalls RB track and field construction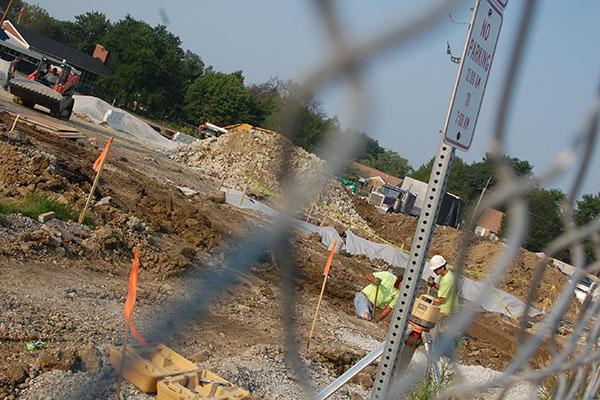 Hang on for a minute...we're trying to find some more stories you might like.

As of Tuesday, October 27, Riverside Brookfield High School stopped the track and field facilities construction days before the project was supposed to be finished.
RBHS was finishing up their last bits of construction, the track and field facilities, when they received a stop work notice from the Village of Brookfield. The Village claimed that RB had not gained access to the "special-use permit," and therefore can no longer continue building the track and field facilities until one is obtained.
The track and field facilities, the long jump, triple jump, and the pole vault runway were on their way to being built behind where the original tennis courts used to be, which is in the direct view of the Hollywood School.
Kevin Skinkis, superintendent of RB, states that RB did have all the required known zoning permits prior to construction and that the Village of Brookfield did not agree that all permits were present.
"These two track events were on the original plan, were in all the plans that went to the zoning commision, went through all those hearings, were part of the plans," Skinkis said.
Prior to the stop use notice, RB applied for a special use permit from the Village of Brookfield to create a parking lot, as well as a new set of tennis courts.
"The application was for a special use permit to create the parking lot, and for two variances. One was for the setback on the fence of the projected the new tennis courts and on the height of the fence of the new tennis courts," Skinkis said.
Allegedly, the Village of Brookfield has not been communicating well with RB. The Village believed that these track and field facilities required a special use permit. Brookfield was convinced RB had not gotten these three track and field facilities approved. RB's attorney emailed the Village to discuss the background of what parts of the zoning code RB is violating.
"We did not hear anything back from the Village for over two weeks and then yesterday [October 27] at 1:30 they delivered a stop work order for that part of the facility," Skinkis said.
With all these complications, RB is using attorneys to try to resolve this conflict out of court. As for now, the longer this dispute continues, the more money this costs the school, which ultimately impacts the community.
"This burden has fallen on the taxpayers," Skinkis said.
Apparently, these two permits have been in the works for over a year.
"We applied for all the special use zoning permit for the parking lot and variance back in December of 2014. Our first meeting was in January of 2015, and then we had another one in March of 2015," Skinkis said.
The tug and pull nature of these meetings has been confusing for the district.
"At the March meeting the zoning commission of Brookfield unanimously supported the entire project. And then at the April meeting of the Village Board, they unanimously turned down the project," Skinkis said.
As for the relationship between the Village of Brookfield and RB, this conflict has fostered tension between these two parties.
"Up until this point, the school district has had a very good relationship with the Village. I feel that we still do work with many people in the Village very closely and have a good relationship with [them]. I think it's unfortunate that it has come to this," Skinkis said.
Although tensions have been high lately, RB has a long history with the Village of Brookfield and Skinkis has high hopes that the district and the Village will soon come to an agreement
"Eventually, I'm hoping both parties can try to reach some type of agreement that would benefit both the Village and the school district," Skinkis said.
RB Clarion reached out to Brookfield's Village Manager, Keith Sbiral, for a comment, but did not receive a response.
About the Contributors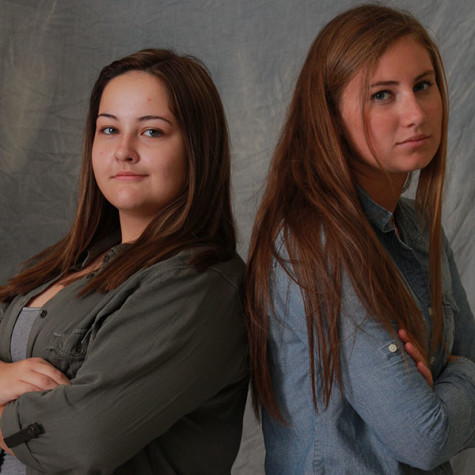 McKenna Powers, Editor-in-Chief

McKenna Powers isn't just a regular fourth year reporter for the Clarion, she's also a behind the scenes spy. Powers captures all of the news, right as it happens, and is able to bring back every single detail back to Clarion, at lightning speed. No one sees her while she's collecting the news, yet she always gets it. How does she do it? The world may never know…
A Senior at Riverside Brookfield High School, Powers plays two sports, including tennis and soccer. She is also involved in National Honors Society and Fishing Club. This year in Clarion, Powers is the Co- Editor in Chief, along with Niko Radicanin. Powers is very excited for another exciting, last year with Clarion!
McKenna Powers can be reached at [email protected]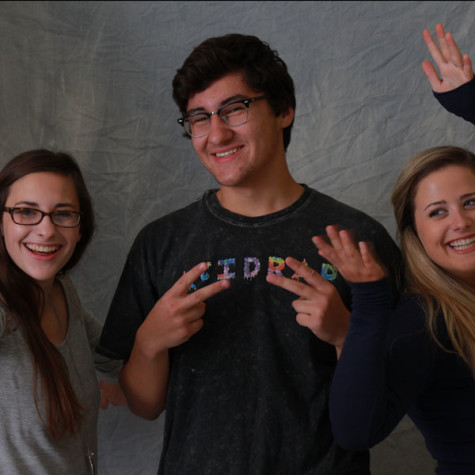 Morgan DiVittorio, Story Editor

Morgan DiVittorio is secretly an under cover agent who works for the CIA. She is one of President Obama's most trusted workers. She helps take down criminals everyday and is paid a million dollars an hour. All of her articles have underlying meanings for the president to read. She's already said too much, don't be surprised if she doesn't come to school tomorrow.
Morgan Divittorio is actually a regular senior at Rb. She has been on Clarion for three years and is serving as a story editor this year. She works for the Chicago Tribunes teen paper "The Mash". She is a senior leader of Model Un, is apart of Ast, and Best Buddies. She loves to volunteer and is planning on going to college for physical therapy. You can contact her at [email protected]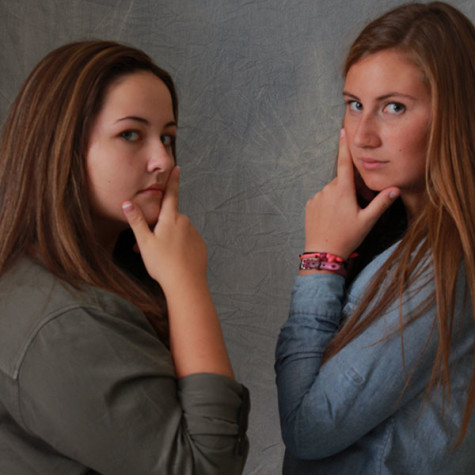 Niko Radicanin, Editor-in-Chief

Niko is a famous reporter that travels the world. She has interviewed many people including but not limited to: Barack Obama, Michael Jackson, Robby Filec, and Kim Jong Un. (Cause she's just that good). While she isn't traveling the world in a luxurious yacht, she is competing in the Olympics in tennis as Serena William's doubles partner. She only speaks Pig Latin, but can write in 54 other languages.
Niko is a Senior at RB. Niko is actively involved in badminton, Best Buddies and Young Life. This is her third year in Clarion, and she currently is the Editor-in-Chief. She aspires to attend college and major in journalism. Niko Radicanin can be reached at [email protected]