Attendance Rate Update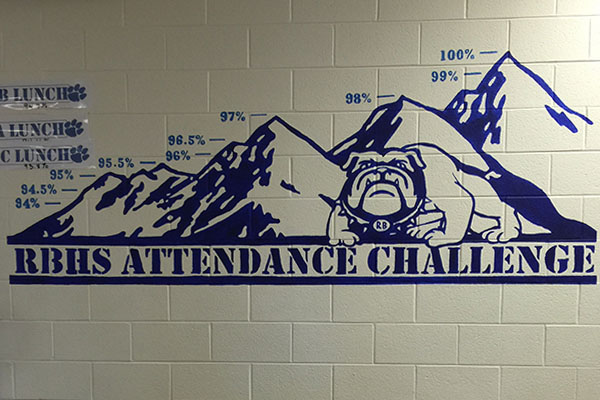 Attendance is a problem for all high schools, including RB.  There are security guards patrolling the halls to catch students loitering, and there's also a tardy system at RB that uses incentives and consequences to keep students on time.  To entice people to attend school, there is an incentive system. Incentives include having lunch on the lawn or music during lunch, which is given to the lunch with the highest attendance rate.  Currently, RB has an attendance rate of 95.1%, and that will hopefully grow as the year progresses.
"We're almost a percent ahead of where they were at last year," David Mannon, the Assistant Principal for Student Affairs, said.
Even with the high rate of absences due to immunization requirements,  RB has managed to exceed its goal of 95% attendance.The administration hopes to maintain it, and continue to raise it throughout the year.
"We're at 95.1%, and that includes some days where the nurses had to exclude kids that didn't have their immunization shots ready.  Even with all of that, we're still looking good right now,"said Mannon.
There are many ways a student can get a lunch detention.  One is by coming to school tardy, and not having your Student ID.  Also, if a student receives enough tardies, then they will also receive a lunch detentions, or higher consequences.
With winter coming up, there is a higher chance that les
s students will attend school on a daily basis due to weather conditions. RB doesn't have a bus system and when snow and cold temperatures hit many students struggle to find means to get to school.
"Considering we don't have busing, the opportunities for us to cancel school are limited, because most students can walk here if the sidewalks are cleaned up,"  Mannon said.
The challenge is convincing students its worth the walk through the snow
"Schools are funded on their average daily attendance, so the more students we have at school, the more opportunities to give back to the students in the classroom."