RB Music holiday concert
The sweet-sounding music of Riverside Brookfield High School's annual Holiday Concert put us all in a festive mood. On December 9 and 10, Jazz Band, Jazz Ensemble, Cadet Band, Concert Band, Symphonic Band, Chamber Choir, Concert Chorale, Madrigals, and both of the orchestras performed to create holiday magic.
Each of the departments have worked hard to create the best performance for the RBHS community. They all put countless hours into making the show one we would remember.
"In rehearsals, you don't know how the final product is going to sound, but then you get to see it all unify and turn into something wonderful," sophomore Madrigal singer Lidija Kutlesa said. "When we all perform in the Holiday Concert, we merge together and create something memorable. I truly love being a part of it all."
The holiday season is heartwarming for all. Accompanied by the sweet sounds of the music department, it's cheery mood suits all.
The RB Music Department performed the following in the Holiday Concert:
"A Christmas Festival", Leroy Anderson, RB Music Department
"The Christmas Song", Mel Torme, Robert Wells, RB Music Department
"Noel", Todd Smith, arr. Brad Holmes, Combined Choirs
"O Magnum Mysterium", arr. Sandra Dackow, String Orchestra
"Perdido", arr. Mike Lewis, Jazz Band
"Boogie Woogie Bugle Boy", arr. Michael Sweeney, Jazz Band
"Baby, It's Cold Outside", Frank Loesser, Chamber Choir
"A Celebration of Hanukkah", Howard Rowe, Cadet Band
"That's Christmas To Me", Pentatonix, Concert Chorale
"My Favorite Things", arr. Paul Murtha, Jazz Band
"Southern Cross", Carl Strommen, Jazz Band
"I Wish You Christmas", John Rutter, Choirs and Orchestra
"The Little Drummer Boy", arr. Joe Jackson, Jazz Ensemble
"All That Hath Life and Breath, Praise Ye the Lord!" René Clausen, Madrigal Singers
"Angels From the Realms of Glory", Henry T. Smart, Concert Band
"For Unto Us a Child is Born", G. F. Handel, Chamber Orchestra
"In the Bleak Midwinter", arr. Robert Smith, Symphonic Band
"The Twelve Days of Christmas", Untraditional Carol, Madrigal Singers
"Peace Peace", Rick and Sylvia Powell, RB Music Department
"White Christmas", Irving Berlin, arr. Moss, RB Music Department
About the Writer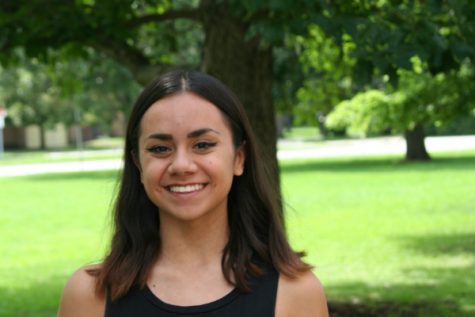 Vivian Marina Piña, Editor-in-Chief
Vivian Marina Piña started out as a farmboy on Tatooine. She grew up on a moisture farm with her Aunt Beru and Uncle Owen. Her life changed forever when...