Single on Valentine's Day?
Some thoughtful tips just for you!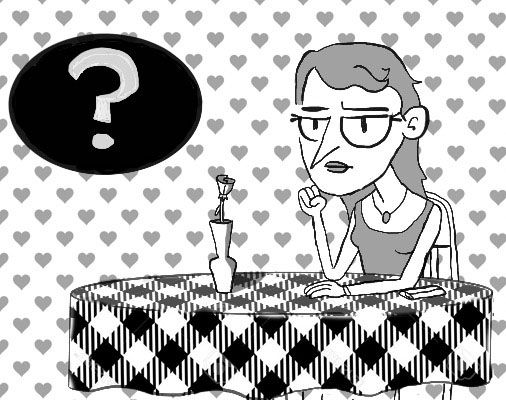 1. Go for a walk. Think long and hard about why you're alone. You look up and see the birds and the bees happily going along with their business. Why can't you have that too?
2. Find a happy couple and tag along on one of their dates. Tell yourself it's a "tricycle" date. Almost like a double date, but you obviously can't get your own date. Observe them, watch them closely, and even take notes if you want!
3. Buy yourself an expensive gift. Tell yourself it's a "treat yourself" day. Sure, you've had 4 other "treat yourself" days this month, but hey, keep telling yourself it's because you "deserve it". It's definitely not because you don't have someone to buy you nice things…
4.  Travel! Rb has a four day weekend over Valentine's Day, take the time to get away from it all. Go to a lake house with a friend, go somewhere warm, or just leave the house every once in awhile (if you're single you probably aren't leaving your house much).
5. It's evident that no one wants to "Netflix and chill" with you, so why not with yourself? Sad and alone, curl up in a blanket and eat a whole pizza by yourself. Then, during the movie binge, think to yourself "oh yeah this is much better than being out at a restaurant with someone right now.. mhm… I do this because I want to not because I want to, not because I have to…"
6. Find someone else who relates to this article. you two can talk about how inaccurate and false all of this advice is. Then start dating and go on to do all the things happy couples do that I stated in this article, but make sure you do it "ironically."
*This article was written purely for satirical purposes. RB Clarion is not responsible for any emotional trauma this article may have caused.