OLAS: A Club to Embrace Your Heritage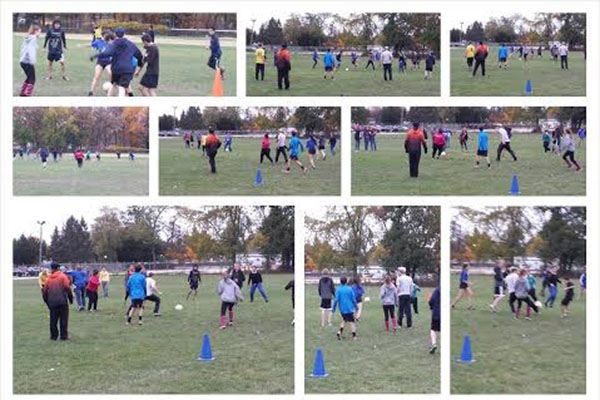 RB, we have many clubs and activities for all kinds of different people to join.  One of those clubs is OLAS, which stands for an Organization for Latin American Students. As hinted at by the name, it is a club that Latino students can join to embrace their heritage, and learn many different and interesting things about it.  In OLAS, members participate in many different activities, all of which relate in somewhere to their heritage, the main link for everything they do.
They discus important issues that affect the Latino Community, have holiday parties, and commemorate important Latino festivities.  They even participate in the Annual Soccer Tournament.  According to the fourth year sponsor, Margarita Acevedo, OLAS "Started off with 40 members, and that number fluctuates throughout the year."  There is no shortage of members, so anyone that wants to join can.  OLAS has a huge variety of activities, and there's something for everyone there.
What are some great reasons to join OLAS?  Well, if you're Latino and want to learn more about and embrace your heritage, then OLAS is great.  You'll get to meet new people who have a very similar culture to yours.  If you're looking for some more friends, then this is a great place to go to.  "Students should join OLAS in order to meet new people, embrace the Latino culture, and learn more about their heritage," Acevedo said.  If you're interested, OLAS meets once a month, on Thursdays, in room 203.