Bowling through the ranks
Biology and Earth Science teacher Melissa Carmona is Riverside Brookfield's new coach for the 2016-2017 scholastic bowl season.
The team meets every Tuesday, but this year their games have been moved to Tuesday, so practices will be adjusted. Their first competition is October 11th.
"We're always recruiting," said Carmona. "We are happy to have new members, so anyone is welcome to join."
Carmona's favorite part of coaching scholastic bowl is being with the team and enjoying their company.
"They're hilarious. They're fun. They love being there. They love doing scholastic bowl. That enthusiasm is contagious. They're a good group of kids and it's great to be around them," said Carmona.
Carmona received useful advice and helpful tips after reaching out to former coach of scholastic bowl, Adam Gibbons.
"It was his baby," said Carmona. "He pretty much told me what to expect from the kids. He actually offered to meet with me and show me how to use the buzzers. He gave me the basics and encouraged me to reach out with any questions along the way."
They have had two meetings so far and based on what she has seen, Carmona believes in the team and knows that they will do great this year.
"My goal for this year is that they do well and have a fun time doing it," said Carmona. "I want them to feel like they've accomplished something at the end of it, and that all their hard work and practice is worth it."
About the Contributor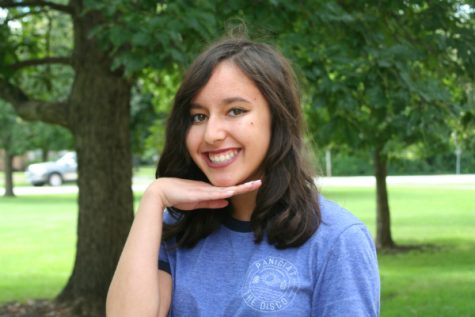 Shannon Wrzesinski, Staff Reporter
She's beauty and she's grace. She's Ms. United States. Shannon is usually covered in glitter and always carries some around in case of emergency. She's...