Girls' Softball Fundraising
Hang on for a minute...we're trying to find some more stories you might like.

Emma Jarrell and Doug Schultz are coaches for the RBHS girl's softball team, Coach Schultz is in charge of the fundraising for the girl's softball team. The fundraising usually starts in March and ends in about three weeks after start of fundraising.
Some people do not like fundraising and think it is a waste while others might enjoy doing it, especially for the benefits. Therefore, fundraising is optional.
"Yes, all the athletes do it. To get like gear they usually fundraise," said Coach Emma Jarrell.
The team usually sells cookie dough and on occasion have bake sales. This gets others involved because they are goods that people tend to like and spend their money on. With this kind of selling the team is able to purchase many cool things.
"It is individual so each kid gets a hoodie and each kid gets a T-shirt and then obviously equipment I'd need," said Jarrell.
With the selling of the cookie dough, for example, the coaches give the athletes a certain amount of cookie dough boxes to sell. They can also get other things if the team as a whole exceeds the expectations of how much was told to sell.
"If you get higher than that, there was like incentives like kids could get cash back and stuff," said Jarrell.
Some athletes do like fundraising, but not all. However, fundraising is very successful because the athletes do get what they earned and want, such as the sweatshirts and gear.
About the Contributors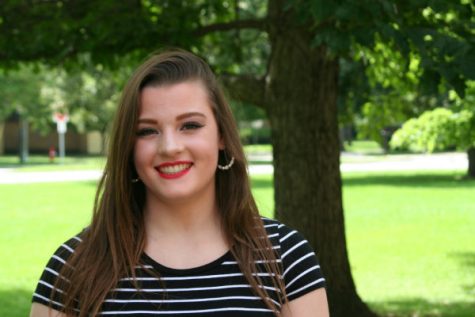 Mary Kober, Staff Reporter

Here's some strange biographical information about a girl named Mary Kober who lives in a house made of black roses with thorns: inside her house she loves to cook, but nothing ordinary. She cooks the souls of all the forgotten people who ever lived, and eats them for breakfast, lunch, and dinner. She also loves to take nice walks outside on the metal blades that create the lovely surface of the planet. She only likes going out when the sky is dark, dark red with acid rain pouring from toxic clouds. She loves the storms with roaring winds that destroy your eardrums and the way it could push down the heavy, tall, metal trees to crush your skull. The adrenaline rush and danger excites her and she craves for more. She craves for dark energy that crushes idiocracy like a bug under a shoe. She loves cute little pets such as albino rats with bulging red eyes and huge, hairy, black-and-red striped tarantulas that are as big as rats, but deadlier. Her feelings are strong and cannot be tamed. Things are what they are and she is what she is. This is also her first year with Clarion. She hopes to enjoy it and be successful. She can also be reached at [email protected].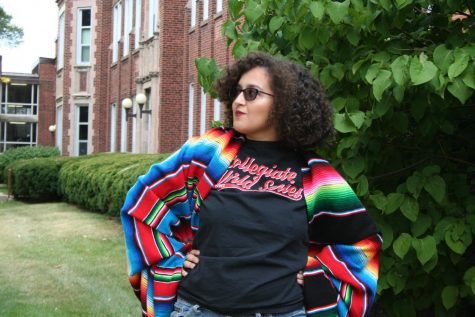 Ariana Porras, Series Editor

Earth, water, fire, air. Long ago, the four nations lived together in harmony. Then, everything changed when the fire nation attacked. Only the Avatar, master of all four elements, could stop them, but when the world needed him most, he vanished. A hundred years passed and the new Avatar was discovered, a clarion editor named Ariana Porras. And although her editing skills may be great, she has a lot to learn before she's ready to save anyone. But she believes that she can continue to edit for Clarion. Need to contact her? Email her at [email protected]