Orchesis is "fun"draising
Hang on for a minute...we're trying to find some more stories you might like.

Orchesis is an after school extracurricular activity at RB that starts in the fall and ends in the end of April. Madelyn Doyle, the main Orchesis instructor who's in charge of it, runs the fundraising for it. Rehearsed dances and choreographs are done and created and then performed live with all kinds of different dancing styles. However, Orchesis is more than just dancing because they need to fundraise to keep up with the program. They usually start in February, but the end of the fundraising depends on what's being fundraised.
Orchesis is split up into two groups. One group are the regular Orchesis members and then the Orchesis apprentices that are more skilled, but they still all fundraise together.
"Yes, both groups fundraise. We usually start fundraising as soon as the program starts which is in February," said Doyle.
The ending of the fundraiser depends on what is being fundraised. They have fundraised boxes of candy before and flowers.
"Everyone got their own box of candy and had to sell it throughout the school and that we took two and a half weeks to do, but we've also had, in other places, not Orchesis, a flower sale that took a little longer, to talk to neighbors, parents, family friends, people like that," said Doyle.
They do not only sell basic things like candy and flowers. They do other things to fundraise as well that does not involve food items.
"We've done a bunch of stuff. We've held workshops for younger kids in middle school and elementary school. We've sold things at football games like glow sticks and cookies and things like that," said Doyle.
Orchesis fundraises for many things, besides costumes.
"We have fundraised for costumes if we want new costumes to wear on stage. We've also fundraised for choreographers like a guest artist to come in and teach us a dance," said Doyle.
All of their fundraisers are successful, even though it does depend on the goal of the fundraising. Most of the Orchesis members enjoyed it and enjoyed eating the candy as well.
Doyle said, "If we're trying to get to a really high goal we probably want to go for those people that will donate more versus, you know, if we're just selling in the school then we're probably thinking a lower number and then kind of go from there,"
About the Contributors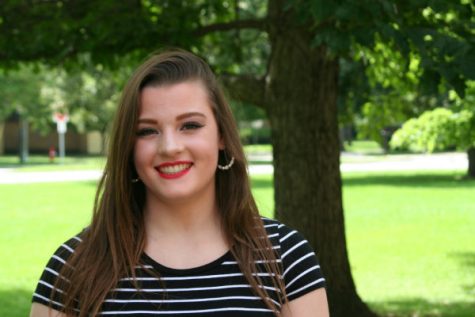 Mary Kober, Staff Reporter

Here's some strange biographical information about a girl named Mary Kober who lives in a house made of black roses with thorns: inside her house she loves to cook, but nothing ordinary. She cooks the souls of all the forgotten people who ever lived, and eats them for breakfast, lunch, and dinner. She also loves to take nice walks outside on the metal blades that create the lovely surface of the planet. She only likes going out when the sky is dark, dark red with acid rain pouring from toxic clouds. She loves the storms with roaring winds that destroy your eardrums and the way it could push down the heavy, tall, metal trees to crush your skull. The adrenaline rush and danger excites her and she craves for more. She craves for dark energy that crushes idiocracy like a bug under a shoe. She loves cute little pets such as albino rats with bulging red eyes and huge, hairy, black-and-red striped tarantulas that are as big as rats, but deadlier. Her feelings are strong and cannot be tamed. Things are what they are and she is what she is. This is also her first year with Clarion. She hopes to enjoy it and be successful. She can also be reached at [email protected].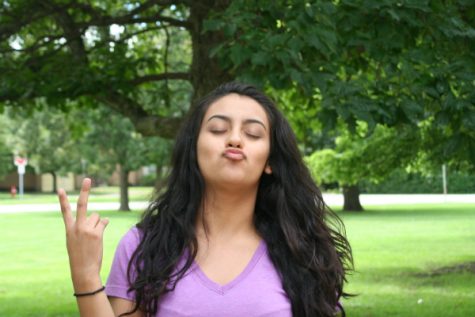 Kassie Ramirez, Staff Reporter

Kassie is sometimes a fun and helpful person… okay, just kidding, she is very rarely those things. She spends most of her day screaming at children about who-knows-what? and always has an odd face on. Kassie loves makeup and everyone involved with it… but you never see her with full makeup on at school. She claims, "It takes too long and takes away sleepy time." Kassie constantly travels to New Zealand to stalk – I mean watch and help – Parris and the royal family. If you do not know who Royal Family is, Kassie does not like you. Kassie also travels the world to eat sushi. She really loves sushi. She is very determined to find the best sushi place in the world. Kassie is a sophomore at RB. This is her first year in Clarion and she's very excited to be on the staff as a staff reporter. You can contact Kassie at [email protected] with any questions or concerns.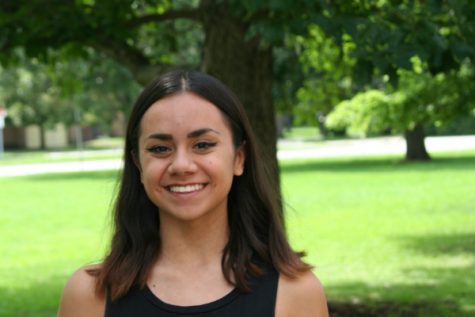 Vivian Marina Piña, Editor-in-Chief

Vivian Marina Piña started out as a farmboy on Tatooine. She grew up on a moisture farm with her Aunt Beru and Uncle Owen. Her life changed forever when her uncle purchased two droids that carried plans to the Imperial Death Star. When the droids ran away, she chased after them and got attacked by sand people (I don't like sand. It's coarse, and rough, and irritating, and it gets everywhere) but was saved by Ben Kenobi, who later revealed himself to be the legendary Jedi Master Obi-Wan Kenobi. Ben also revealed that he fought alongside Vivian's father in the Clone Wars. Ben gave Vivian her father's old lightsaber, and after grieving over the death of Vivian's aunt and uncle, the two went to find a way to deliver the plans to the Rebel Alliance on the planet of Alderaan. Han Solo, captain of the Millennium Falcon, and Chewbacca agreed to take them to Alderaan. Along the way, Ben began training Vivian to become a Jedi, and taught her the ways of the Force. By the time the group arrived at Alderaan, it had been blown up by the Death Star. The Millennium Falcon was forced to land in the Death Star, but the group was able to escape and rescue Princess Leia. Unfortunately, Ben was killed by the Empire's very own Sith Lord, Darth Vader. Vivian was able to give the plans to the Rebel Alliance and blow up the Death Star. Over the next three years, Vivian was hunted by Darth Vader. Vivian traveled to the Dagobah System to find Jedi Master Yoda and complete her Jedi training. Once the Sith Lord was able to find and battle Vivian, he revealed to her that he was her father after he cut her hand off. A year later, Vivian was forced to battle her father, who tried to turn her to the Dark Side of the Force. Vivian ended up refusing to fight her father, and the Emperor attacked her for refusing. Her father, however, was able to turn back to the Light Side of the Force and kill the Emperor. Peace was brought to the galaxy. Vivian has spent the last few years as a hermit, and people have been searching for pieces of a map to find her. However, you can reach her at [email protected].